Blog
Oct 27, 2020
Mapping location to expression with Targeted Spatial Gene Expression
Expand your traditional tissue gene expression assays by combining Visium Spatial Solutions with our new Targeted Gene Expression panels. Scale up from a few genes of interest to all relevant genes and pathways by combining high-throughput spatial gene expression with the efficiency of targeted panels.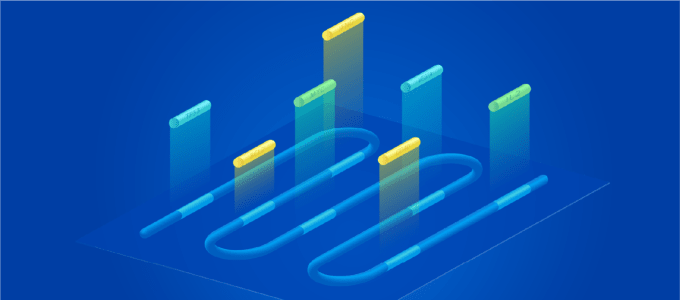 To gain a complete view of complex heterogeneous tissues, comprising multiple cell types and states, researchers need technologies that can show them the "what" and "where" of human health and disease. Spatially resolve all of the genes that matter most to your research by combining Visium Spatial Solutions and our new Targeted Gene Expression panels.
While whole transcriptome analysis is key for early discovery, targeting the cell types and biomarkers relevant to you lets you accelerate your research. To curate the content provided by our Targeted Gene Expression panels, we went directly to the source, asking experts in immunology, cancer, neuroscience, and more, which genes would be most relevant to their research areas. The result was our Human Pan-Cancer, Immunology, Neuroscience, and Gene Signature Panels, each consisting of validated probes for over 1,000 genes, with the flexibility to add up to 200 genes of your choice with our Custom Panel Designer.
In a recent webinar with Biocompare, 10x-perts Dina Finan, PhD, Product Manager; Jennifer Chew, Scientist; and Florian Baumgartner, Senior Product Manager, discussed how Visium Spatial Gene Expression combined with our Targeted Panels let you retain the richness of whole transcriptome sequencing, while increasing efficiency and drastically reducing sequencing costs. During the webinar, Finan, Chew, and Baumgartner also participated in a live Q&A, answering viewer questions about the Visium workflow, sample prep, targeted genes, and more.
Watch the full, on-demand webinar now, or keep reading to see some of the highlights from the Q&A.
Back to the basics of Visium Spatial Gene Expression
How does Visium enable spatial mapping of gene expression? If poly(dT) is the transcript capture component, how do we know which area of a tissue section the mRNA came from?
On each Visium slide, there are capture areas that contain 5,000 capture spots. Each of those spots is covered in a layer of oligonucleotide probes, which have poly(dT), and a spatial barcode specific to that spot. When you know that barcode, you know from what spot an mRNA transcript was collected and can map it back to the original location in the tissue.
Moreover, around the capture area, there is a frame that helps us align the tissue. After permeabilization, the mRNA from the tissue hybridizes to those oligonucleotide probes, and once you have your libraries and have finished sequencing, you can find the gene–barcode combination that will tell you where exactly the transcript was captured. Then, you can realign your spatial data, overlaying it on top of an H&E or immunofluorescent image of your tissue from earlier in the workflow, so you know exactly where the transcript was captured in the morphological context of the tissue.
What tissues have been validated with Visium? Is there a maximum thickness for the tissue section?
So far, we have validated a number of fresh frozen, OCT-embedded diseased and normal tissues from mouse, human, and rat samples on Visium. The most up to date list of tissue types and disease states that have been validated on our platform is available on the support site.
The thickness of section samples will depend on tissue type. We generally use 10 μm sections, but you may need to use something thicker for fattier tissues. We've tested tissue sections between 5 and 35 μm in house.
Does the Visium workflow require cryosectioning, or does FFPE sectioning also work?
We currently only support fresh frozen tissue, which requires cryosectioning. However, we will be launching a version that is compatible with formalin-fixed paraffin-embedded tissue in the first half of 2021.
Do both methanol fixation and paraformaldehyde (PFA) fixation work with the Visium workflow?
Our fixation protocols have been validated for fresh frozen OCT-embedded tissues that have been sectioned directly onto Visium slides and then fixed in methanol. We haven't tested methanol or PFA fixation prior to the workflow, and it's not something we currently support. We recommend that users follow the protocol we've designed as closely as possible.
What are the microscope requirements for imaging in these studies?
It depends on the resolution you need for the type of analysis you're doing, but you don't need a fancy microscope. For the Visium workflow, the only thing to keep in mind is that you will be imaging quite a large area—around 7x7 mm—so you need a motorized stage. That can normally be customized to almost any microscope, but we do have some microscope recommendations and minimum requirements listed on our support page.
Bringing focus to spatial profiling: Targeted Spatial Gene Expression
I work with mouse tissue sections now, but you only mentioned human targeted panels. Are mouse samples compatible with Visium?
Our whole transcriptome spatial gene expression approach is definitely compatible with a number of mouse tissues. However, we currently only support human reference genes for our pre-designed targeted panels and our custom designer. We are working on enabling Targeted Spatial Gene Expression for mouse genes.
How did you decide which genes to target for the pre-designed panels?
We combed through a lot of literature, looking at groups of genes that are associated with specific pathways or specific diseases. We wanted to make sure that we had genes that could be used for calling cell types and making sure that you know what you're looking at. We also spoke to experts in the field that use our technology to see what genes they would be interested in. It was a long process of trying to assemble these lists, which are available on our website so you can look through them. And, we know we can't predict everything that people are interested in, so we also created a Custom Panel Designer that lets you customize your content.
What is the maximum number of genes you can target using the Custom Panel?
With Targeted Spatial Gene Expression you can add up to 200 genes or up to 10 exogenous sequences onto one of our pre-designed panels, enabling targeted analysis of 1,000 to 1,500 genes. This ultimately gives you a lot of flexibility to make sure that the genes relevant to your research are included.
In your example, you compared whole transcriptome data to the targeted data. Do you have to look at both the first time you work with a sample?
Since we have access to both datasets, we compared the parent and targeted samples. We wanted to validate that we were recovering transcripts from the parent sample with our targeted workflow. However, it isn't necessary to sequence both when you're analyzing your targeted gene expression data. In fact, one of the advantages of using a targeted approach is that you can increase efficiency and reduce sequencing costs by focusing on the subset of genes that you're interested in, rather than sequencing the whole transcriptome. However, if you end up sequencing both, we do have the targeted-compare pipeline that you can use to directly compare the two data sets.
You can explore how targeted gene expression works in more detail on our support site. For more insights into the new Targeted Spatial Gene Expression workflow and capabilities, watch the full introductory webinar on-demand.
Explore more resources for Targeted Spatial Gene Expression, including our comprehensive pre-designed panels and Custom Panel Designer, here.