Loupe Browser 6.4.1
(Jan 18, 2023)
Download is unavailable on mobile devices.
Loupe Browser 6.4.1 highlights
Improved interactivity with V(D)J and BEAM datasets including new user interface for assigning categories to clonotypes.

The BEAM antigen list in the Active Feature List dropdown menu is pre-populated to make it more easily accessible.

The ability to filter BEAM datasets by antigen specificity score.

6.4.1 specific: Fixed a bug in Visium manual aligner to allow display of larger image files.
---
System Requirements
Windows
Windows 10 (64-bit) or later
4GB RAM
SSD storage highly recommended
Updated video/display drivers recommended
100% scaling display setting recommended
macOS
macOS 10.15 (Catalina) or later
4GB RAM
SSD storage highly recommended
Default display settings recommended
Performance Notes
When analyzing large single cell datasets (100k+ cells), 16GB RAM and a quad core processor are highly recommended for optimal performance.
Loupe Browser 6.0 is compatible with .cloupe files produced by Cell Ranger 1.3+ and can import .vloupe files (VDJ clonotypes) produced by Cell Ranger 2.0+
---
Installation
Windows
Loupe Browser for Windows is distributed as a self-installing .exe file. Double-click on the downloaded file to install.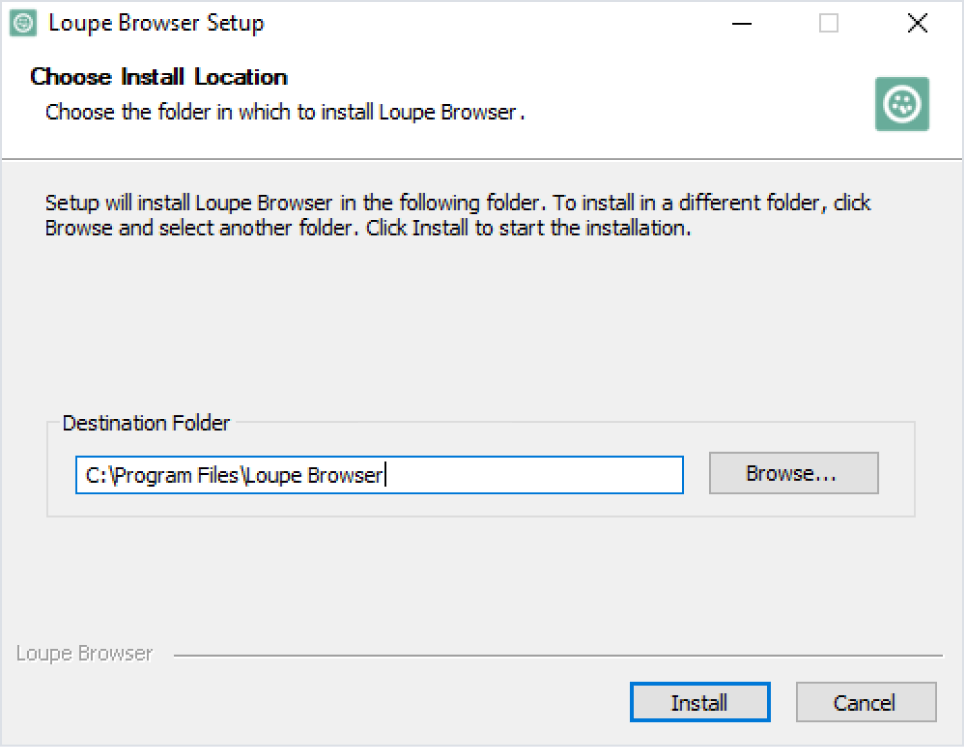 Follow the prompt to choose an installation folder. After installation, open Loupe Browser by double-clicking on the desktop icon, or double-clicking on a .cloupe file on your computer.
macOS
Loupe Browser for Mac is distributed as a .dmg file. Double-click to open the file. Then install Loupe by dragging the Loupe icon into the Applications folder. Open Loupe Browser by double-clicking on the app icon.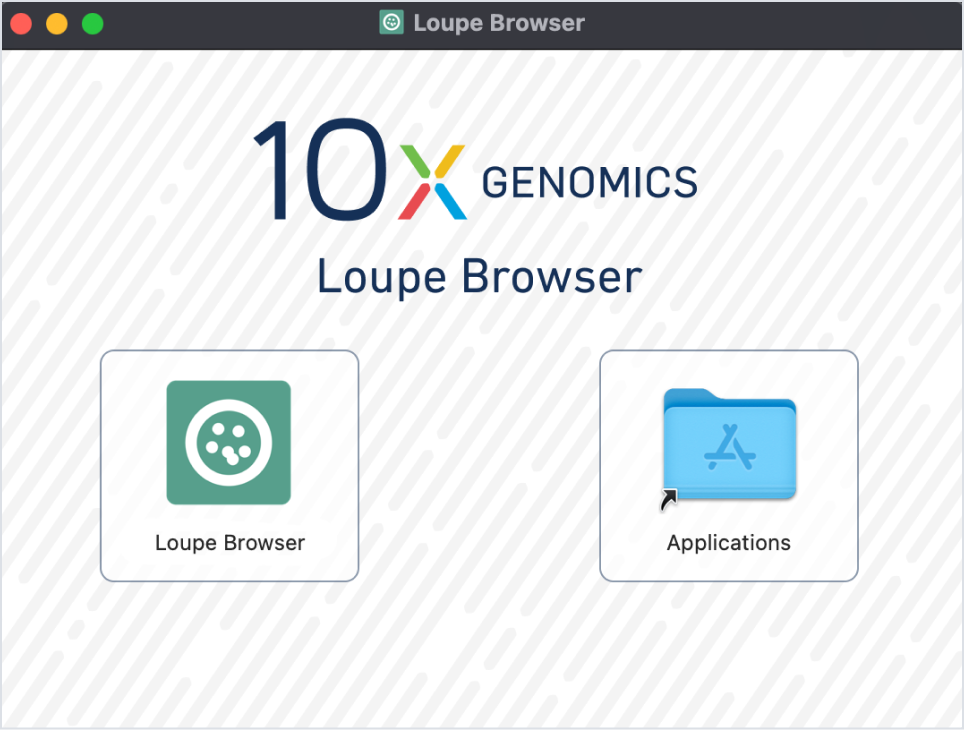 Loupe Browser can then be opened within the Applications folder or by double-clicking the Loupe Browser icon on the desktop.