10x Visium Discovery Hub
Explore the power of spatial biology
Access 10x Genomics-generated Visium datasets of formalin-fixed, paraffin-embedded tumor samples and experience the power of spatially resolved biology for yourself. Click on an organ below to explore its atlas of data.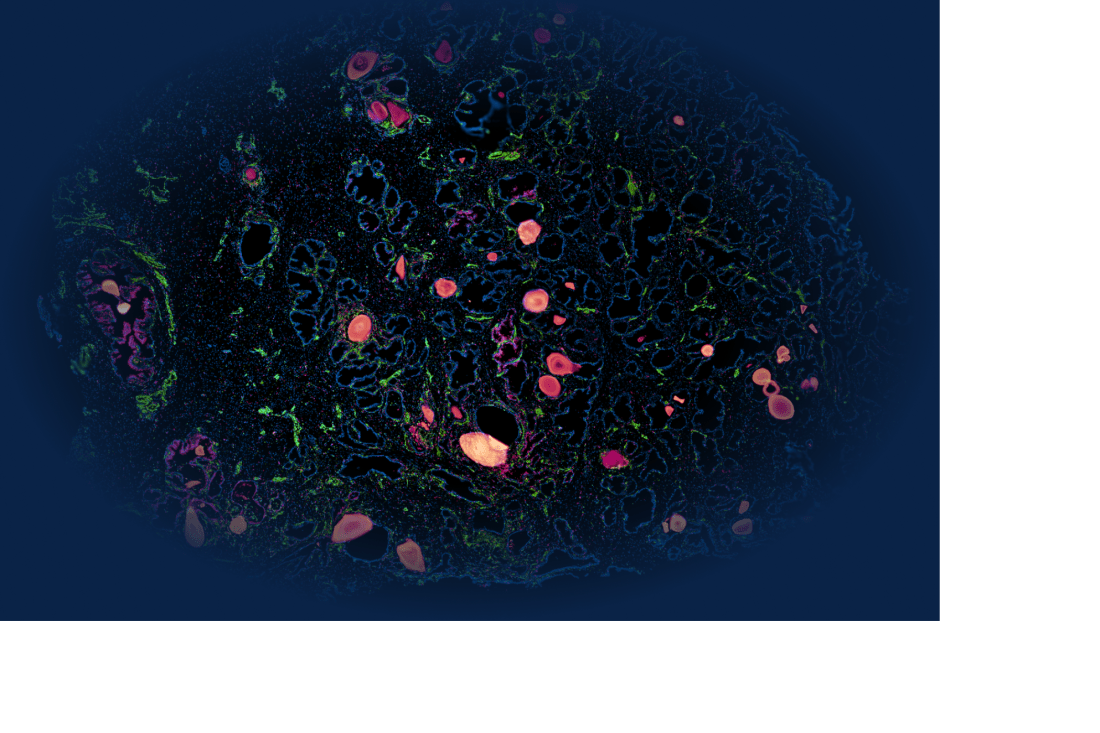 Select your organ of interest
Select an organ below to view the Spatial Gene Expression Dataset
Spatial tools for cancer research
Tumor microenvironments (TMEs) are as diverse and complex as the most exotic rainforest and should be studied in context. By combining histology with spatially resolved gene expression insights, Visium data can enable a better understanding of the influence of tissue architecture on cancer progression, immune infiltration, and therapeutic response.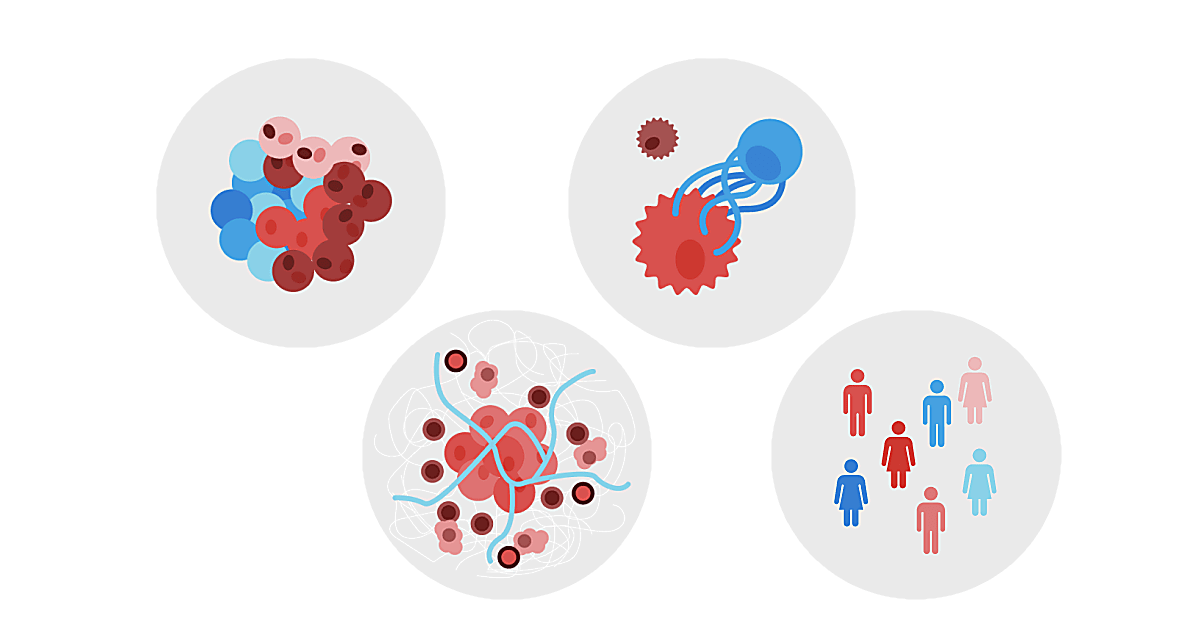 Explore featured resources to enhance your oncology research
Resolve tumor heterogeneity with 10x

Spatial organization of the tumor microenvironment in renal cell cancer.

FFPE Application

Learn how Visium for FFPE complemented pathological assessment of tumor microenvironments with spatial gene expression insights for key prostate cancer markers and cell types.