Blog
Apr 19, 2021
Advancing neuroscience with multidimensional investigations
Neuroscience research, especially in areas like neurodegenerative disease, psychiatric disorders, and neural development and differentiation, has been hampered by the inability to build complete pictures and detailed views of complex single cell biology. With multi-assay experiments, researchers can combine technologies to examine the central nervous system from many angles, opening up new and previously inaccessible opportunities for future study.
To support neuroscientists taking a multipronged approach, in February, we launched the Neuroscience Scientific Challenge, giving researchers the chance to win a complete multi-assay experiment, including reagents, sequencing, and service, performed by 10x Genomics partner lab, Applied Genomics, Computation & Translational Core (AGCT). We asked researchers from around the globe to submit their proposals for an experiment using a combination of 10x Genomics single cell and spatial technologies, and the response was incredible. We were thrilled to see how many of you are out there working to deepen our understanding of neuroscience with multidimensional views of the brain and nervous system.
It was a tough choice, but we finally narrowed it down to four researchers whose ideas promise powerful insights into key neural mechanisms underlying both healthy and disease states. Meet the winners:
Exploring selective vulnerability in Alzheimer's disease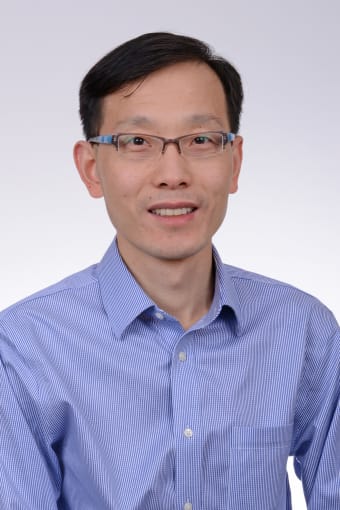 Hongjun (Harry) Fu, PhD, Ohio State University, will be tackling an important factor in Alzheimer's disease (AD) initiation and progression — selective vulnerability. Combining Visium Spatial Gene Expression and Chromium Single Cell Multiome ATAC + Gene Expression, he will be studying the molecular mechanisms underlying selective cellular and regional vulnerability in the middle temporal gyrus (MTG) during AD. In a preliminary study, Dr. Fu used spatial profiling to study the MTG and located layer-specific gene signatures that contribute to the vulnerability to degeneration in early AD, revealing important functional pathways that may play a role in AD pathogenesis. Now, Dr. Fu hopes to expand upon these findings, adding single cell insights to his spatial information. He'll use Chromium Single Cell Multiome ATAC + Gene Expression to simultaneously profile gene expression and open chromatin from the same cells, allowing him to discover exactly what types of cells are vulnerable in AD and how changes in chromatin accessibility can impact pathogenesis. By coupling single cell and spatial assays, Dr. Fu will not only be able to elucidate the novel mechanisms behind selective and regional vulnerability in AD, but also provide important insight into the molecular origins of all neurodegenerative disease.
Investigating the role of immune cells in neurodegenerative disease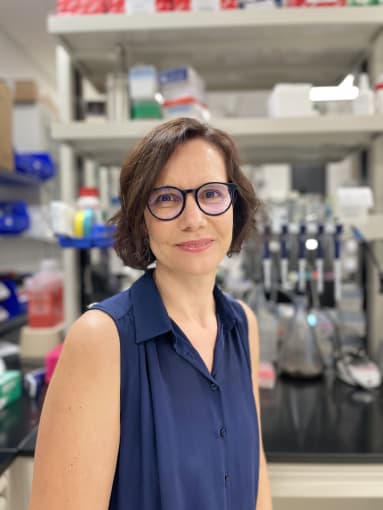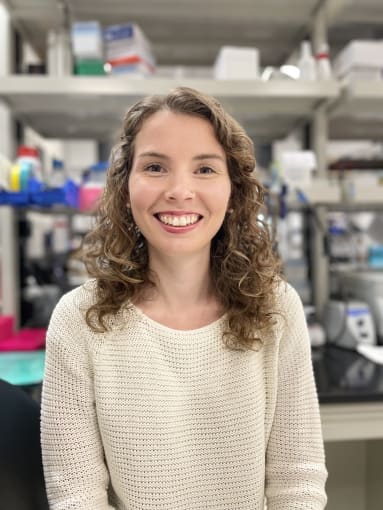 As part of a collaborative team led by Rita Sattler, PhD (Barrow Neurological Institute), and Kendall Van Keuren-Jensen, PhD (TGen), Lauren Gittings, PhD, and her colleagues will be using a combination of Single Cell Immune Profiling and Visium Spatial Gene Expression to explore the involvement of the immune system in the development of amyotrophic lateral sclerosis (ALS) and frontotemporal dementia (FTD), neurodegenerative diseases that share considerable clinical, pathological, and genetic overlap. Though recent studies have linked immune system dysfunction to ALS and FTD pathogenesis, the exact nature of the immune system's contribution to disease initiation and progression is unknown. The team hopes to make new progress in this area with a multidimensional approach. Using single cell RNA-sequencing, they plan to identify the specific immune cell types involved in FTD and ALS pathophysiology. They'll integrate this information with spatial gene expression to analyze FTD and ALS brain tissue samples to determine whether or not the identified immune cell types appear in areas of pathology. This work has the potential to significantly deepen our understanding of how immune cells interact with the central nervous system and how these interactions can drive neurodegeneration.
Creating a new model for neurodegeneration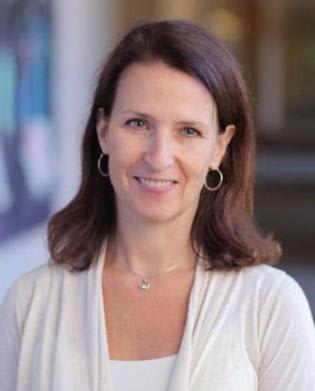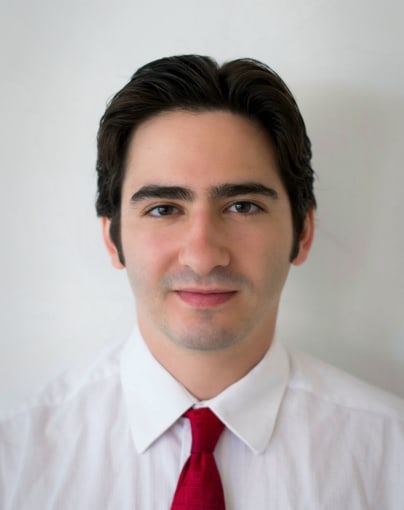 Karen Duff, PhD, University College London - Dementia Research Institute, hopes to provide a valuable starting point for researchers studying neurodegenerative disease with next-generation mouse models. Working with graduate student Emir Turkes and mouse developers Takaomi Saido and Naoto Watamura at Riken, Dr. Duff's current research focuses on the development of new mouse models that recapitulate the cellular and regional vulnerability of neurons to tau pathology in patients with frontotemporal dementia. Bringing Chromium Single Cell and Visium Spatial Gene Expression data together, Dr. Duff, Emir Turkes, and their collaborators will continue to characterize these new lines, and, ultimately, identify regions and cell types vulnerable to NFT pathology, their features upon NFT aggregation, and the potential drivers of vulnerability.
Uncovering the cellular and molecular trademarks of schizophrenia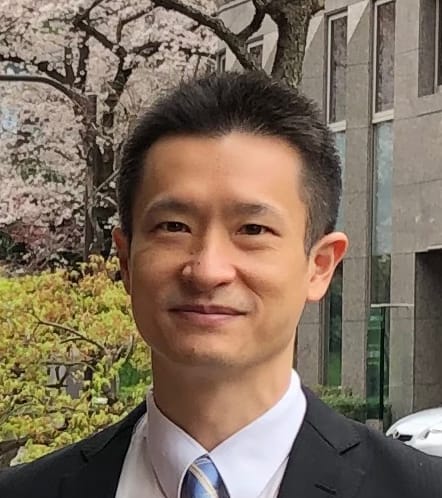 In previous studies, Ken-ichiro Kubo, MD, PhD, The Jikei University School of Medicine, demonstrated that abnormal distributions of neurons, including human-specific white matter neurons, may play a role in the pathogenesis of schizophrenia (ScZ), but how and why this dysfunction occurs has remained unclear. Now, with the ability to combine multiple assays, Dr. Kubo is ready to take this discovery a step further, using Single Cell Multiome ATAC + Gene Expression and Visium Spatial Gene Expression to elucidate key cellular and molecular signatures that may contribute to the disorder. By studying the grey and white matter of postmortem ScZ brains with single nucleus gene expression and chromatin accessibility analysis as well as spatial profiling, he hopes to characterize aberrant cell populations and uncover underlying events, such as impaired migration of specific populations, respectively.
Congratulations to all our winners! We are proud to support your research, and we look forward to your next discoveries.
For more information about tools for neuroscience research, visit 10xgenomics.com/research-areas/neuroscience →