Blog
Feb 11, 2020
Women Scientists Who Inspire Us
Celebrating the mentors, colleagues, and trailblazers who helped to shape us as scientists and individuals, on the International Day of Women and Girls in Science 2020. Part 1 of a 2-part blog series.
Underlying the success of the scientists and engineers at 10x Genomics has been the support and inspiration of key figures—teachers, mentors, and scientific role models. For many of us, these key figures are women scientists. They're members of our PhD thesis committees, trailblazers in computer programming, and accomplished scientists who have encouraged and advised us in our career journeys. To celebrate the International Day of Women and Girls in Science 2020, we wanted to take the opportunity to acknowledge and thank the women scientists who inspire us, and build upon the intergenerational connections that continue to enable our own success and growth.
To start, let's look back at one computer scientist whom many of the computational biologists and engineers at 10x Genomics highly revere. Her name is Grace Hopper.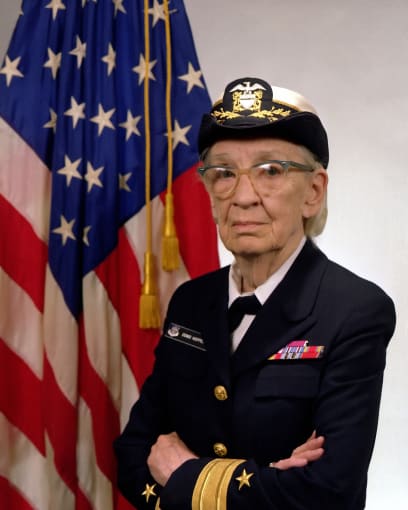 Grace Hopper was an American computer scientist and naval officer. Having earned a PhD in mathematics from Yale University in 1934, she went on to work with the Harvard Mark I computer during World War II, and invented one of the first computer programming compilers.
Alvaro Gonzalez, Senior Computational Biologist at 10x Genomics said, "I love Grace Hopper! The reason: her intelligence, her passion for computing during a time when women had little opportunity to pursue that kind of passion, her service to our country during WWII, and later her help to create the first computer languages. And lastly, her help in encountering the first software bug—which was an actual moth!"
Grace Hopper's legacy of innovation and championing women scientists and technologists continues through an annual conference, called the Grace Hopper Celebration. A number of women from 10x Genomics have attended the conference, including Senior Manufacturing Systems Engineer, Jennifer Lew. Reflecting on the conference, she said, "It was amazing to be surrounded by so many women in technical fields. Particularly, it highlighted the importance of having women in the decision making and design process. For example, with technologies like artificial intelligence and machine learning algorithms, if you don't have people from diverse backgrounds you won't be able to correct how the algorithms are made."
Most recently, six women from 10x Genomics attended the GHC 2019. See a post from our own Jill Herschleb, here!
Other members of the 10x Genomics community shared about women scientists who not only inspire them, but also whose instruction was significant in their personal career development. Shaun Jackman, Senior Computational Biologist and proud Canadian, spoke of two Canadian female scientists. The first is Dr. Jennifer Gardy.
Shaun did a summer rotation in the first year of his PhD with Dr. Gardy at the British Columbia Centre for Disease Control. He wrote, "Dr. Gardy is a science rock star. She is a microbiologist, a molecular biologist, an epidemiologist, a computational biologist, a television persona, and a Canadian. She is the Deputy Director, Surveillance, Data, and Epidemiology on the Global Health: Malaria team at the Bill & Melinda Gates Foundation. She is an amazing person and an inspiration." Learn more about Dr. Gardy at her unique personal website!
Shaun also acknowledged Dr. Jenny Bryan, a member of his PhD thesis committee.
"She works to make statistics and visualization accessible and fun for a wide audience. She was a professor at the University of British Columbia, and she now works for RStudio. She's kind, smart, helpful, engaging, and Canadian." You can read an interesting blog piece that highlights Dr. Bryan's experience as an R data scientist here.
David Patterson is a Scientist II at 10x Genomics, and he told us about one of his favorite scientists, Dr. Carolyn Bertozzi.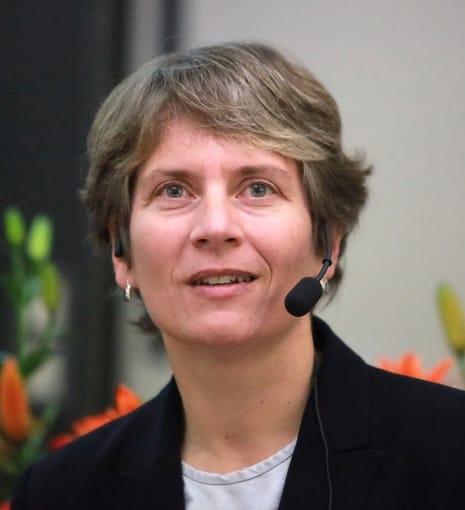 She is a Professor of Radiology and of Chemical and Systems Biology at Stanford University, and conducts research to study the glycobiology underlying diseases such as cancer, inflammatory disorders, and infectious diseases. A recent article from Chemical and Engineering News explores the importance of studying the sugar structures, called glycans, that coat our cells and highlights Dr. Bertozzi's entrepreneurial efforts to start five biotech companies. You can read that piece here.
David also acknowledged his PhD advisor, and Bertozzi Lab alum, Dr. Jennifer Prescher. She is a Professor in the Department of Chemistry at the University of California, Irvine, and her team's research focuses on the development of chemical tools and imaging strategies to study the complex cellular interactions that underlie immune function. David said, "She picked up a lot from Carolyn, and is a really great scientific role model and mentor!"
Another series of inspiring women scientists played important roles in Software Field Operations Engineer Lisa Johnson's academic and career development. She acknowledged Dr. Connie Noguchi, section chief for the Molecular Cell Biology Section, NIDDK at the NIH; Dr. Oskana Gavrilova, Director of the Mouse Metabolism Core, NIDDK at the NIH; Dr. Adriana Heguy, Director of the Genome Technology Center at NYU Langone Health; Dr. Megan Dennis, Assistant Professor in the Department of Biochemistry and Molecular Medicine at UC Davis; and Dr. Tracy Teal, the new Executive Director at Data Dryad (former ED of The Carpentries).
Lisa wrote, recognizing Dr. Noguchi, Dr. Gavrilova and Dr. Dennis in particular, "These women scientists personally inspired me during high school, college, and during my PhD at UC Davis because they were not only accomplished and well-known scientists in their fields, but really great mothers in their personal lives. Seeing them do it made me see that it is possible to do both. In addition, all three of these women personally encouraged and recommended me as a young scientist, so that I could continue on with my education and accomplish what I wanted to. This is really important for women to do for other women."
Finally, Lisa shared about a very inspiring group of women scientists—our very own colleagues at 10x Genomics! She wrote, "I love how 10x Genomics has so many women scientists and engineers. Everyone I have met in the short months since starting to work here has been incredibly encouraging towards one another."
Jennifer Lew seconded Lisa's comments, and recommended one of her colleagues personally: "Hannah Yuan is the senior director of manufacturing, and has been with 10x Genomics since 2015. Originally studying molecular and cell biology at UC Berkeley, Hannah has used her technical mind in the operations world and has set up organization structures to grow with the company. I admire how she navigates complicated manufacturing issues with amazing transparency and trust with her team."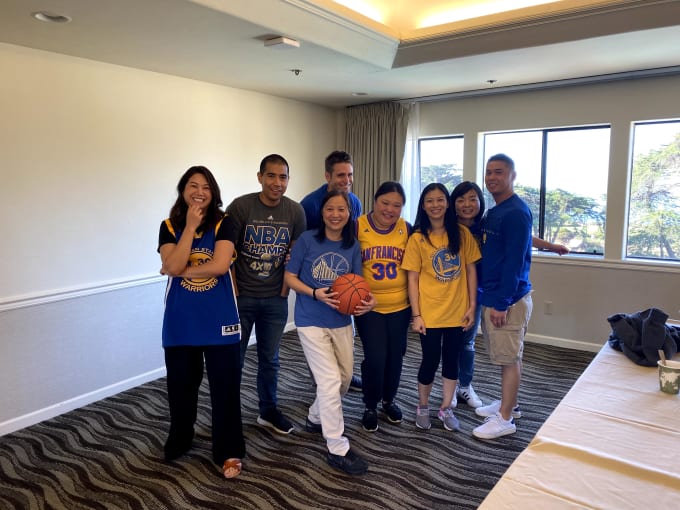 So these are some of the women scientists who inspire us. They have each played a unique role in the lives of the members of our 10x Genomics community, and the stories of their mentorship, encouragement, and instruction point to the fundamental values and initiatives of the International Day of Women and Girls in Science.
We realize that there are many more inspiring women scientists out there that we didn't get to acknowledge. That's why we want to hear from you! Answer the question, "Which women scientists inspire you, and why?" in response to our tweet about this blog article. Find the post at @10xGenomics.