Blog
Jan 12, 2022 / Oncology / Neuroscience / Immunology
A year of innovation: Counting down our top posts of 2021
This wasn't the year most of us thought it would be. Our lives didn't miraculously go back to the way they were before. But that didn't mean we stopped moving forward, and it certainly didn't mean we stopped making progress. It did mean, however, that we had to invest further in new ways of living and connecting with one another. We had to embrace the changes all around us, but change isn't always a bad thing. 
For the scientific community, change is often synonymous with innovation. Take Dr. Caleb Lareau, for example, a postdoctoral research fellow in the Satpathy Lab at Stanford and the first scientist profiled in our new Innovator Series. He and his colleagues found that a common method for studying tumorigenesis wasn't effective for certain tumors. So what did they do? They created a new method—one that's better suited for their needs. It promises improved results for Dr. Lareau and his team, which is an exciting prospect in itself. But, perhaps even more exciting, we don't yet know the extent of its potential.
This is just as true for the recently introduced Visium for FFPE assay. Its potential is beginning to come into focus as researchers incorporate the workflow into their experiments, but our understanding of what it will mean for the future of biological research is still evolving. How will it change translational research? What will it reveal?
If you visited our blog in the past year, a glance at any of our posts will tell you that this was a common theme for us in 2021. Though uncertainty characterized many of our daily lives, we found hope in innovation—in possibility.
Keep reading as we count down our Top 10 blog posts of 2021, highlighting innovative technologies, discoveries, and individuals.
10. Understanding the T-cell response to personalized cancer vaccines
Intravenous or subcutaneous? In this blog, we profiled scientists from the Vaccine Research Center at the National Institutes of Health, highlighting their recent discovery that location of administration matters when it comes to personalized cancer vaccines. Comparing two vaccination strategies, they used single cell RNA-seq to study T-cell response. Learn more about their findings and what it might mean for the future of cancer treatment. Read it now →
9. Introducing the Innovator Series: Hacking ATAC-seq to perform clonal lineage tracing in tumors
This year, we introduced a new blog series focused on innovators—scientists who, facing a challenge, envision new solutions; reaching a roadblock, create new workarounds; or finding an unexpected result, see an opportunity for new discovery. The Innovator Series seeks out scientists who have demonstrated scientific ingenuity, adapting Chromium Single Cell or Visium Spatial sequencing-based assays to meet their needs. In our first Innovator Series article, we profiled research conducted by Dr. Caleb Lareau. Find out how he adapted 10x Genomics single cell ATAC-seq to capture mitochondrial DNA from tumor cells and assess tumor clonal heterogeneity. Read the blog →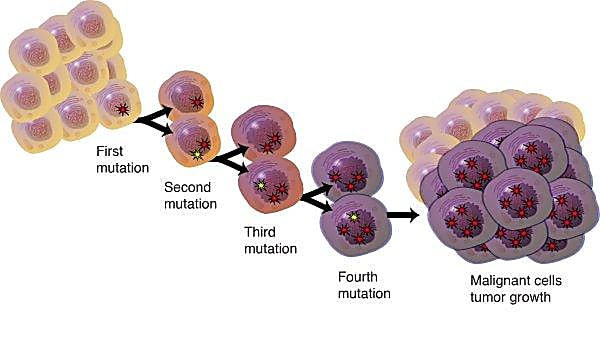 8. Automating single cell workflows: Learn how Roche and Pfizer are using Chromium Connect to optimize drug development
Providing detailed readouts of cellular heterogeneity, single cell methods are helping to revolutionize drug discovery and development at pharmaceutical companies, but progress is often limited by the need for automation. To speed up the drug-making process, pharmaceutical companies must run multiple experiments simultaneously, with users at different levels of skill completing the necessary large-scale and high-throughput analyses without variability. Chromium Connect, our automated platform for single cell gene expression and single cell immune profiling, allows users to generate consistent results, maximize lab productivity, and integrate validated workflows. Find out more about Chromium Connect and how two pharmaceutical companies, Roche Innovation Center Zurich (RICZ) and Pfizer, are using automated single cell workflows to advance novel targets through drug pipelines. Learn more →
7. Answering your questions about sample prep optimization for single cell multiomics
Just as in 2020, webinars and other virtual communications were the name of the game this past year, providing spaces where scientists and researchers from around the world could come together to share new insights and make connections. We love getting the chance to engage with the scientific community, but, just as much, we value any opportunity to provide a platform for the scientists using our products to ask for our help. In this blog, we recapped a webinar on optimizing sample prep for the Chromium Single Cell Multiome ATAC + Gene Expression assay, which allows you to simultaneously profile gene expression and open chromatin from the same cell, with highlights from the Q&A following the presentation. Read the blog →
6. Answering your questions about sample multiplexing for single cell gene expression
Similar to the previous post, in this blog, we went over tips for getting the most out of your Chromium Single Cell Gene Expression experiments with CellPlex, our end-to-end solution for sample multiplexing, highlighting key questions from the webinar on scaling your single cell studies and maximizing insights for every sample. Read it now →
5. Spatially resolved transcriptomics: A bright future ahead
Named Method of the Year 2020 by Nature Methods, spatially resolved transcriptomics had a big year (just look at our top two blogs!). In this post, we talked to two 10x Genomics experts about the technology and how it could help shape the future of biology. Find out what they had to say →
4. Visium Spatial Gene Expression for FFPE Challenge: And the winner is…
If you're this far into the article, you probably already know that Visium for FFPE is a game changer. That's why we asked researchers to tell us how they'd use it in a new research project. We heard from leading scientists around the world who shared their most innovative research ideas using our spatial capture technology to analyze FFPE samples. In this blog, you can learn more about the winner of this challenge and his study of cellular and transcriptomic changes occuring in the tumor microenvironment (TME) in response to novel cancer immunotherapies. Read now →
3. The next generation of multiomics: More modalities, all from a single cell
At our first-ever Next Generation Multiomics Symposium, there was a common theme among our presenters: more is better. Alone, single cell and spatial technologies are each incredibly powerful, empowering novel insights into cellular and molecular mechanisms of biology. But imagine what you can discover when you add more analytes to the mix. In this blog, we take a look at how Chromium Single Cell Multiome ATAC + Gene Expression is allowing researchers to simultaneously measure both gene expression and chromatin accessibility from the same single cell, and highlight two groups of researchers using multiomic capabilities to create new detection techniques. Learn more →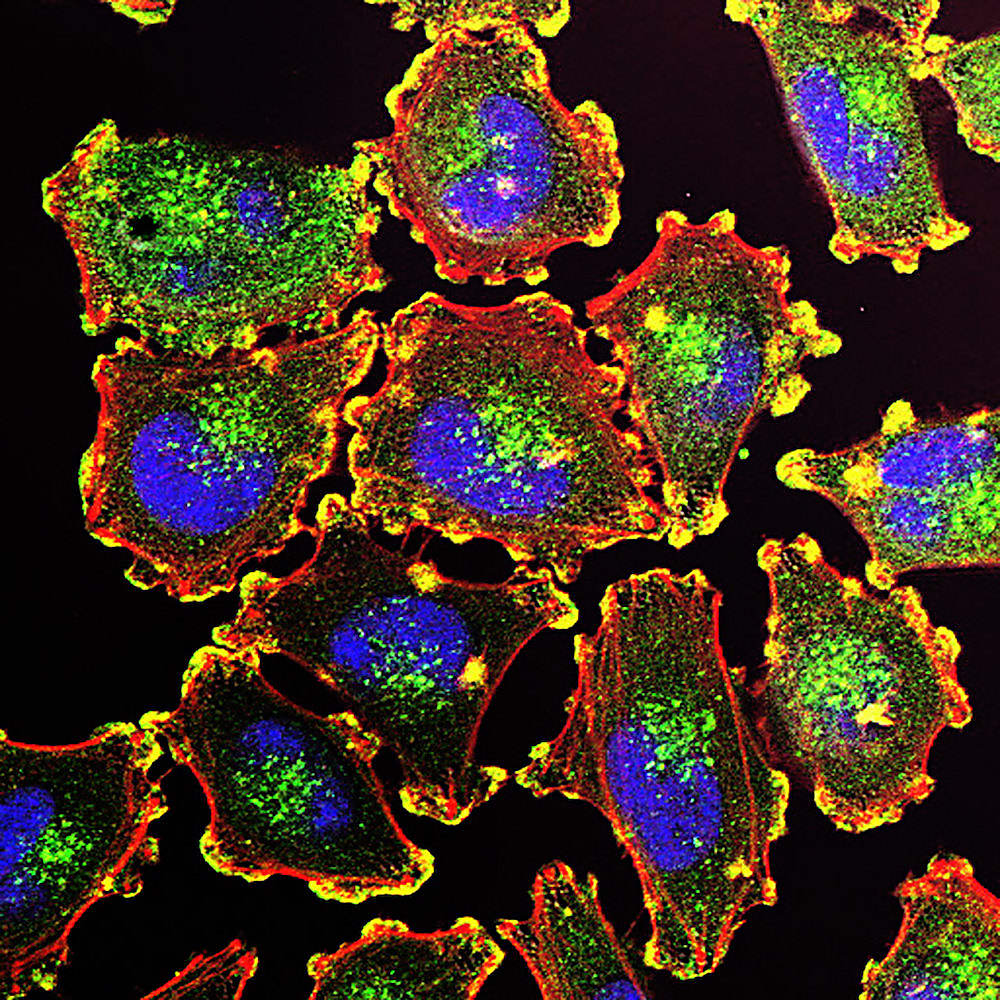 2. When spatial gene expression meets FFPE tissue blocks: A modern-day love story
While FFPE processing is widely used and has many advantages, it can damage RNA, complicating sequencing-based approaches. But, with the introduction of Visium Spatial Gene Expression for FFPE, researchers can now bring the comprehensive insights of spatially resolved transcriptomics to FFPE tissue blocks, including many biobanked samples. It's basically a match made in scientific heaven. Find out how it works, and what it means for future translational research. Read the blog →
And, last but not least… 
1. Spatial transcriptomics publications you'll want to read
The number of publications out there featuring the use of spatial technologies is growing every day. In this post, we take you through some of our favorites, highlighting exciting applications and discoveries. From a deeper look at a complex neurological disorder, to a map of cellular interaction with the tumor microenvironment, you're sure to find something that piques your interest. Our top blog post of 2021 confirms, once again, that it was indeed a year of spatial biology! Read more →
With so much innovative research to look back on in 2021, we're hopeful for what 2022 will bring, and especially excited to see how you will continue to change science and advance human health with the support of single cell and spatial technology from 10x Genomics.