Blog
Mar 30, 2021
How automation makes a difference for one core lab at the Broad Institute
If you had all the time and resources in the world, what might you discover? That's not a question any researcher could answer, but it's a powerful idea, and something that has driven a great deal of scientific progress. Scientists are problem solvers, trained to overcome challenges and limitations—developing new methods to meet their needs, or devising alternative research angles for widely studied topics like cancer. Their tools should be reliable and efficient problem solvers, too.
Patricia Rogers, Associate Director of the Flow Cytometry Core Lab at the Broad Institute, has always approached instrumentation with the needs of a core lab in mind. Made up of six scientists, four of whom focus on flow cytometry, the lab's decision to branch out into genomics services was straightforward—they wanted to provide researchers with a more complete service. However, deciding on the types of instrumentation to bring in was less so. The team members at the Flow Core Lab work with a wide variety of sample types from both mouse and human tissues and whole blood, helping researchers studying a wide range of diseases, including cancer, diabetes, psychiatric disorders, and more. For a facility that caters to a substantial community of researchers whose projects range in topic, scale, and method, choosing a new tool can be a complicated decision.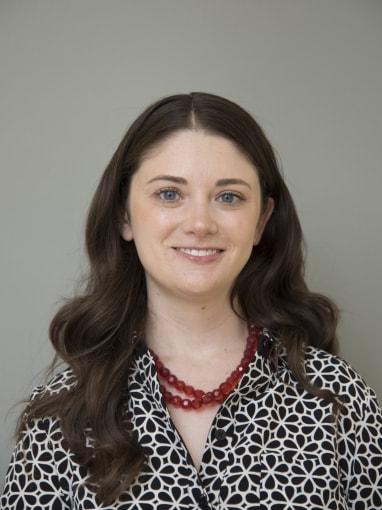 Last year, it got even more complicated. Facing new personnel and time restrictions due to the COVID-19 pandemic, the Flow Cytometry Core Lab at the Broad encountered some unforeseen challenges. Although time management is always crucial, with new policies limiting the number of people allowed in the lab at any one time, they suddenly needed a way to better maximize every researcher's time—over 8 hours of hands-on time for most experiments just wasn't feasible anymore. They needed easy-to-use instrumentation that would allow multiple researchers to run experiments simultaneously, even when they couldn't be physically present in the lab.
That's where Chromium Connect came in. An automated system for the construction of single cell sequencing-ready libraries from cell suspensions, Chromium Connect is designed to solve some of the most common problems researchers face today, delivering consistent and reproducible single cell data across experiments and across users. And with the introduction of  Single Cell Immune Profiling for Chromium Connect, researchers have the opportunity to extend the benefits of automation to 5' single cell gene expression workflows. Scientists will be able to  simultaneously examine cellular heterogeneity of the immune system and T- and B-cell repertoire diversity to discover new cell types, identify rare cell populations, and reveal clonal expansion in response to disease and therapeutic intervention. Plus, the automation of TCR and antibody discovery lets them go from cells to sequencing-ready libraries with increased laboratory efficiency and walk-away time.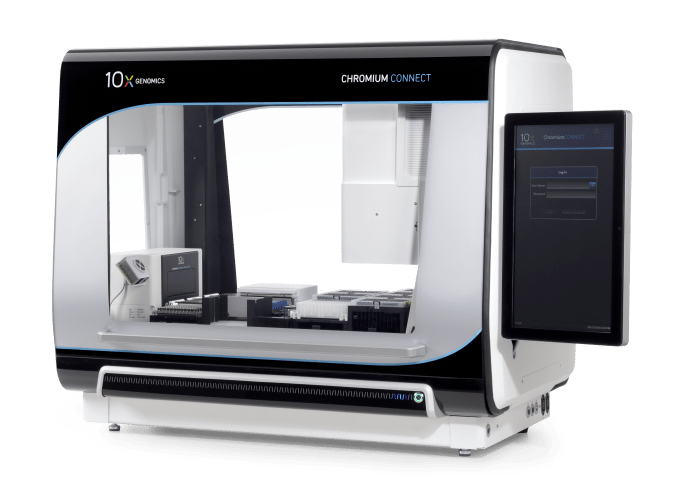 For the Flow Core Lab team at the Broad, this additional walk-away time—up to 8.5 hours—is a major problem solver, but it's not the only challenge automation is helping them tackle. Find out more in our recent interview with Rogers, who shared how Chromium Connect makes a difference in their lab, discussing everything from COVID-19 restrictions to the role of genomic solutions in a flow cytometry–focused lab. Read the Q&A below.
What is your expertise in single cell genomics assays?
I wouldn't say that I am expert in single cell genomics at all—I am more of a flow cytometrist that happens to work at a genomics institute so I have learned along the way. But having easy-to-use instrumentation and pre-made kits has helped bridge the gap and allowed me to venture into offering this as a service in a flow facility. I think it is a good thing since it seems like technologies are now starting to blur and merge together!
Describe your current workflow without automation. What challenges do you face?
Currently we have researchers book time in the facility for the Chromium Controllers in our online calendar system. This calendar is only for the Controller and does not include the bench space for library construction post GEM formation. Some researchers will take the samples back to their lab for the library construction, but we have a handful that stay in our lab to finish up the assay. The problem is we have very limited bench space—so if the two Controllers we have are busy it can get backed up in the lab. We need a way to have this work done, but not have the researcher hanging around all day. I am sure they are happy to get some hours back too!
We also see much higher failure rates with channel loading in new users because it can take some skill and practice to get the hang of GEM formation. Having an automated solution can make this process more reliable and reproducible. This is key for new or junior researchers.
What motivated you to bring Chromium Connect into your flow core lab?
There were a few factors that influenced my decision to bring the Connect into our shared resource facility. It was difficult to book time for all the researchers at the institute in our space with COVID restrictions. Having someone physically in the facility for eight hours was not feasible when our headcount had to be restricted. An automated solution seemed to me to be a good alternative in order to have multiple people running experiments in the same space.
Also, the philosophy in our core facility is to have easy-to-use, easy-to-train-on instrumentation. It makes sense for us—we are a high-use facility with researchers who have a range of experience from just starting to very experienced. Having an easy-to-use instrument that is wizard driven in the software is a must for us and the Connect seemed to fit all of those requirements very nicely.
How does it solve the challenges with your previous workflow?
It allows us to have more people in the lab working on single cell library construction—the more users we can have in the facility, the more revenue we can generate! It also helps to not waste precious samples from loading errors. It's really terrible to have to try to save samples when someone junior makes a mistake when loading.
On average, how many samples do you run at a time on the Controller? On average, how many Controller runs per week does your flow core lab perform?
I would say that researchers typically run two to four samples on average on the Chromium Controller. We are thinking that the Connect will be similar—and it might even enable more one-off channels to test something since the reagents will be easier to parse out.
How do you plan to use the Chromium Connect in your flow core lab?
We plan to use this instrument as a trainable solution for researchers. We have a partnership with our local Genomics Platform where we train researchers on the different assays while they run a service for drop off 10x Genomics library construction. It works nicely for us because we are really experienced with training already from all the flow cytometry instrumentation we operate. It's a win-win for us: the researchers get 24/7 access to the instrument and we get to add another revenue stream to our services.
How does adding the Chromium Connect help to differentiate your flow core lab from other labs?
It seems that expanding the flow facility to add genomic solutions has enabled us to help researchers with essentially the full package—from sample prep to making libraries. It's a time saver to not have to talk to 3 or 4 different cores in order to get one experiment finished. There is so much overlap now with all of these technologies that having the knowledge and expertise in one room enables researchers at the institute to do more science in an efficient way.
Learn more about Chromium Connect technology and how you can automate your single cell workflows here. Or, if you want to explore the ins and outs of the instrument, take a look at this product demo.
This article contains a discussion of research and processes conducted by scientists at the Flow Cytometry Core Lab, Broad Institute. View and opinions do not constitute endorsement or promotion of 10x Genomics, Inc. or any of its products.