Blog
May 11, 2020
Adapting together during laboratory shutdowns
Find support for your single cell and spatial experiments during laboratory shutdowns. Explore resources from the 10x Genomics Technical Support Team, addressing how to store samples, when to safely pause your experiments, and more.
Many individuals and organizations have been significantly impacted by the coronavirus and subsequent public health ordinances to shelter in place. Scientists and research institutions are among those who continue to face challenges as a result of a number of laboratory shutdowns, including unfortunate loss of animal cohorts, cell lines, and, critically, time.
At 10x Genomics, we are your scientific partners. Our goal is to ensure your research can succeed, and that you are supported, whatever your current needs may be. In that hope, our Support Scientists have curated some common questions that relate to experimental adaptations as a result of recent laboratory shutdowns. Explore this information and if you have more questions please contact us.
Questions about experimental stalls and laboratory shutdowns
My lab is shutting down temporarily, how should I store my samples?
I have already started my experiment, what are the safe stopping points in the protocol?
I stored my GEM-RT Products, cDNA, and/or final library for longer than recommended in the User Guide. Can I use them to complete the protocol for sequencing?
Questions about infectious disease research
Moreover, a number of researchers have asked us if our products are being used to study the coronavirus. The answer is yes. You can explore pre-prints that showcase crucial applications of single cell gene expression and immune profiling technology for infectious disease research on our COVID-19 Resource Page. Learn more about single cell applications for COVID-19 research by watching this webinar.
We have also received a number of questions about processing samples that contain infectious agents using the Chromium Controller. Please refer to the following guide →
Training while away from the lab
Though in-person research has slowed down, this may be an important time to prepare for future experiments. If you would like to learn more about our single cell and spatial tools, explore these how-to videos and training modules segmented by product.
Visium Spatial Gene Expression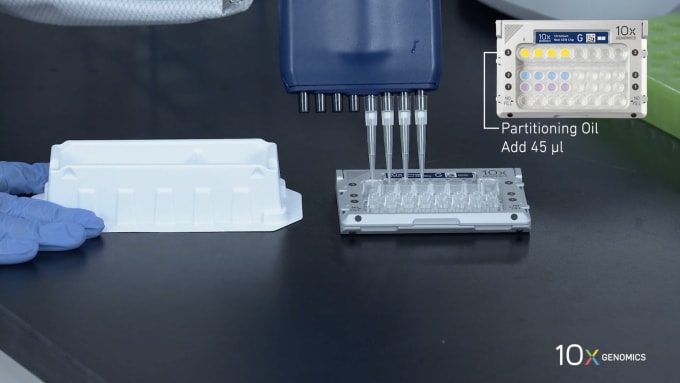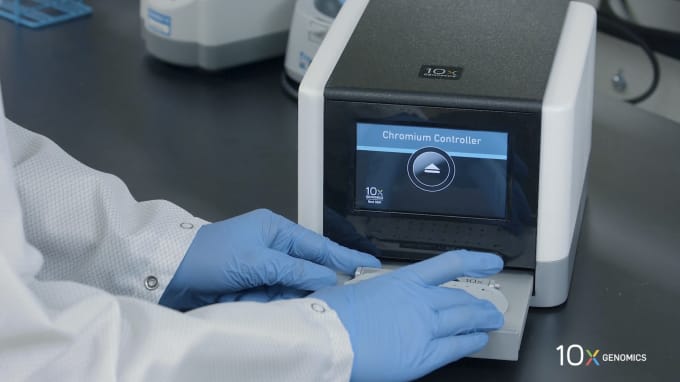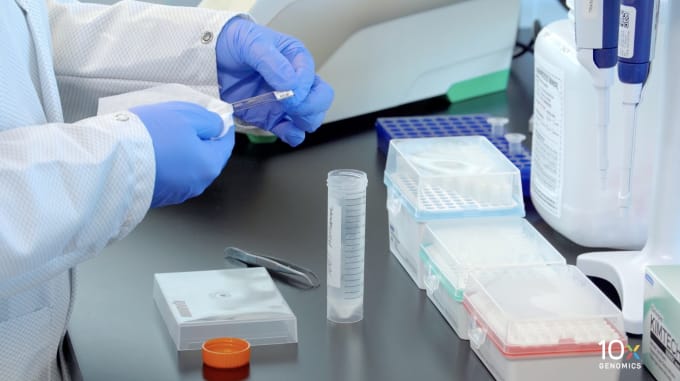 We encourage you to continue to look to 10x Genomics for guidance and support at this time. Let's come together, adapt together, and stay strong together.