Blog
Apr 21, 2022 / Oncology / Immunology / Neuroscience
CTRN Spotlight: Insights on the future of spatial biology from Japan
10x Genomics' Clinical Translational Research Network (CTRN) has a single scientific goal—enabling breakthroughs in clinical translational research with spatial transcriptomics. We understand that deciphering cellular relationships and interactions within the tissue landscape is critical to understanding disease mechanisms, developing therapeutic interventions, and evaluating response to treatment. With this in mind, the CTRN aims to not only enhance clinical translational research workflows with the Visium platform as well as accelerate biomarker discovery and therapeutic pipelines; but also foster a network of interdisciplinary clinical translational researchers to bridge the gap between bench and bedside.
Now, with over 80 members from more than 60 institutions, the CTRN is connecting translational researchers globally, providing a forum where leaders in the field can come together to share their ideas and discoveries. Recently, we talked to our Japan-based members about Visium Spatial and the future of spatial biology. Find out what they had to say below.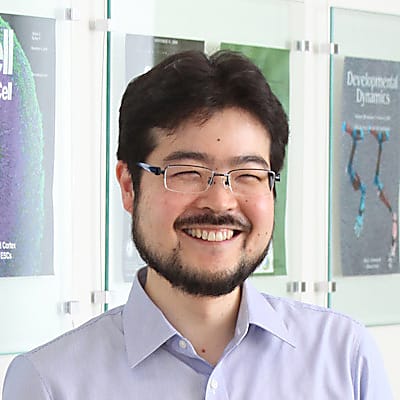 Dr. Takasato and his team study bladder disease, specifically bladder cancer and chronic inflammation, in the context of regenerative medicine. Using differentiated human pluripotent stem cells to create three-dimensional (3D) organoids, he hopes Visium will improve their understanding of this process.
"In the construction of 3D structures, not only the abilities of each cell, but also the interactions between cells are important factors. Although the former is well understood by cell analysis, spatial information is essential for understanding the latter, and we expect this to be the means of analysis."
 In their project, they are applying Visium to mouse embryo bladder tissue to analyze the relationship between the transcriptome of the surrounding mesenchymal tissue and bladder epithelium and their spatial positional information. "By using Visium to understand organogenesis in animal models, we hope to contribute to organoid formation from human pluripotent stem cells."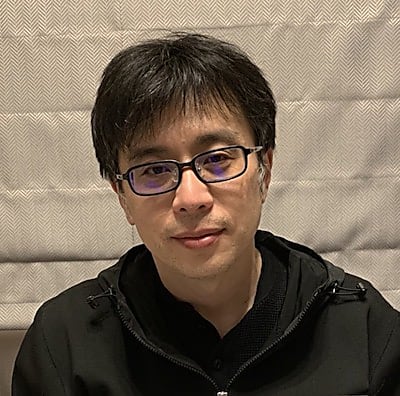 Dr. Kohyama's work focuses on signaling mechanisms that model the regulation of neural progenitor cell differentiation. In addition, he is working collaboratively to develop a regenerative medicine approach for spinal cord injury using induced pluripotent stem cell (iPSC)–derived neural progenitor cells.
"Up to now, histological analysis has been carried out using rather outdated immunological and histochemical methods. Visium's technology not only provides information on the differentiation and tumorigenic properties of transplanted cells, but also on the host effects of cell transplantation without loss of positional information."
His work involves generating and transplanting clinically appropriate neural progenitor cells into immunodeficient mice to demonstrate the efficacy and safety of these cells from a histological point of view. By using Visium to study the differentiation and tumorigenic properties of transplanted cells, he hopes to improve understanding of the mechanisms behind functional recovery after transplantation. "We expect that the findings obtained through Visium will accelerate the realization of regenerative medicine using iPSC–derived neural progenitor cells."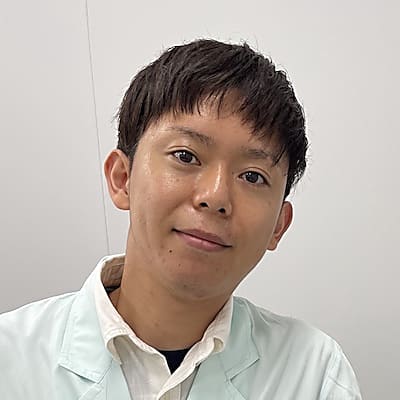 Dr. Miyai's research focuses on understanding the disease mechanisms of atopic dermatitis (AD), a chronic inflammatory skin disease characterized by intense itching and recurring lesions. Because the disease phenotypes and pathogenic mechanisms of AD are highly diverse among patients, combining spatial and single cell analyses may offer important clues for drug discovery.
"Understanding the cellular composition and interactions between various immune and non-immune cells in skin lesions may provide important clues for drug selection and prediction of efficacy in molecularly targeted drug therapy, and may also lead to the discovery of new drug targets."
To reveal differences among patients, Dr. Miyai is using Visium to profile cellular heterogeneity and spatiotemporal dynamics of individuals. He aims to reveal cellular interactions in space by performing single cell and Visium experiments on complementary halves of the same fresh frozen skin samples. "We hope that this will help us to understand the complex process of AD pathogenesis and individual differences."
Discover more about the CTRN program and stay informed about future opportunities to join this growing community by visiting the program homepage.