COVID-19 is the challenge of our time
From smallpox to polio, the biggest infectious disease challenges in recent human history have been overcome by collaborative, outside the box scientific research. COVID-19 will be the same—and now, we have the research tools to resolve infectious disease complexity more comprehensively and at a faster pace than ever before. Learn how single cell and spatial technology are helping scientists gain a holistic understanding of COVID-19, its pathophysiological signatures, and the cell-mediated immune response.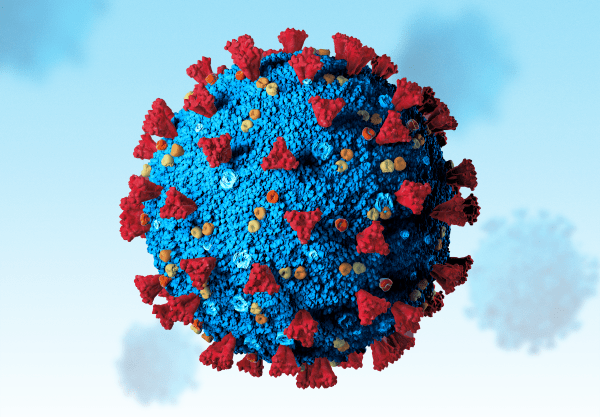 Researchers develop potential coronavirus antibody therapies

Read this article from VUMC Reporter to learn how a team of researchers from Vanderbilt University are using 10x Genomics solutions to rapidly identify antiviral therapeutic antibodies from the serum of COVID-19 patients.

Novel cell types implicated in COVID-19 cytokine storm

A large-cohort study from the Single Cell Consortium for COVID-19 in China revealed new insights into the cellular immune response to SARS-CoV-2 infection.
Publications
Global research tackles COVID-19 in record time
In the last few years, researchers have made huge strides to understand the impact of infectious diseases on human biology, taking innovative approaches, such as single cell and spatial molecular characterization, to advance knowledge of the mechanisms of infection and cellular immune response. Global efforts to address COVID-19 have revealed the potential of not only collaborative research, but also single cell and spatial tools, to drive new discoveries and advance human health faster than ever before.
View more COVID-19 publications
Multiomic Cytometry Experience

Enter this interactive technology exhibit to compare cytometry techniques for your studies of the immune response. Explore the immune response to infectious disease with multiomic resolution.

Systems approach to COVID-19

In this webinar, learn how scientists discovered novel mechanisms of lung pathology in severe COVID-19, including a central role of neutrophils in acute respiratory distress syndrome, using multiomic single cell technology from 10x Genomics.
Solve COVID-19 with the future of infectious disease solutions from 10x Genomics