Single Cell Immune Profiling

What is Single Cell Immune Profiling?
Chromium Single Cell Immune Profiling allows analysis of full-length, paired B-cell or T-cell receptor (BCR/TCR) sequences, surface protein expression, antigen specificity, and 5' gene expression, all from a single cell. Scale up with a high-throughput solution, or focus on key genes with targeted gene expression panels.
Datasets
Access free, publicly available data from a number of different sample types generated with Chromium single cell solutions.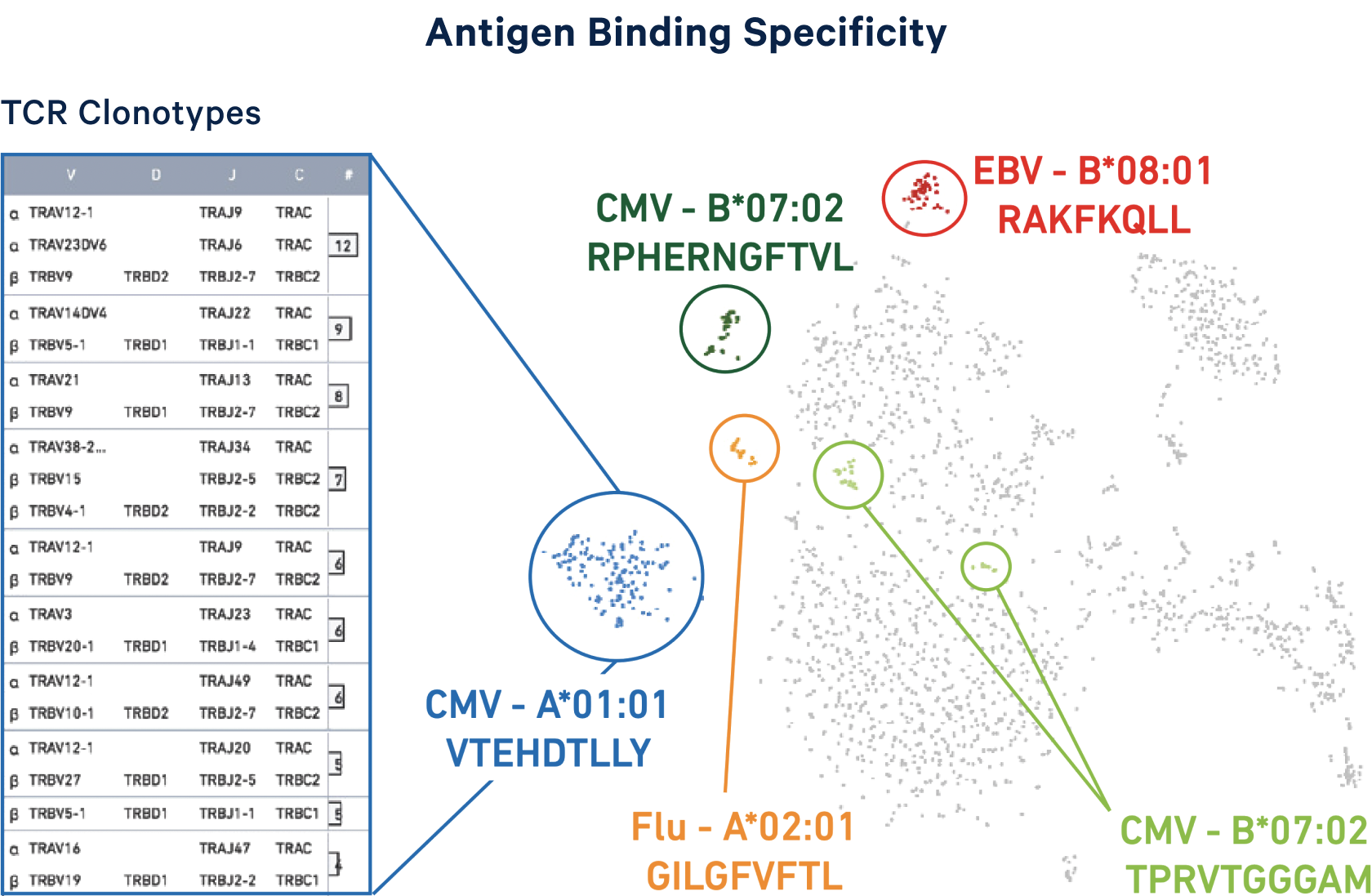 Q&As
Find answers to common technical questions, from sample prep through data analysis, about Chromium single cell workflows.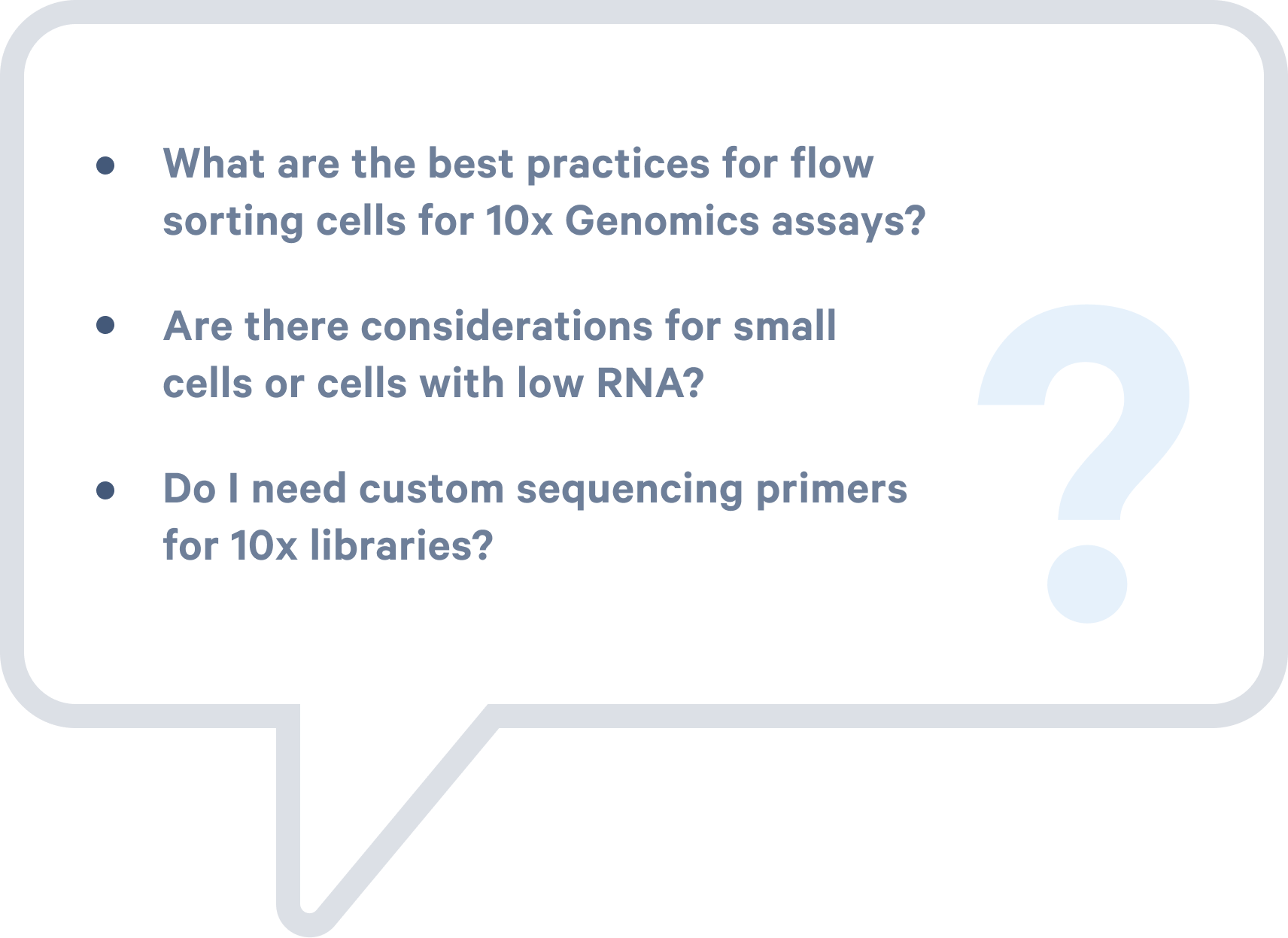 Publications
Read key peer-reviewed research publications offering greater insights into biology, enabled by 10x Genomics products and technologies.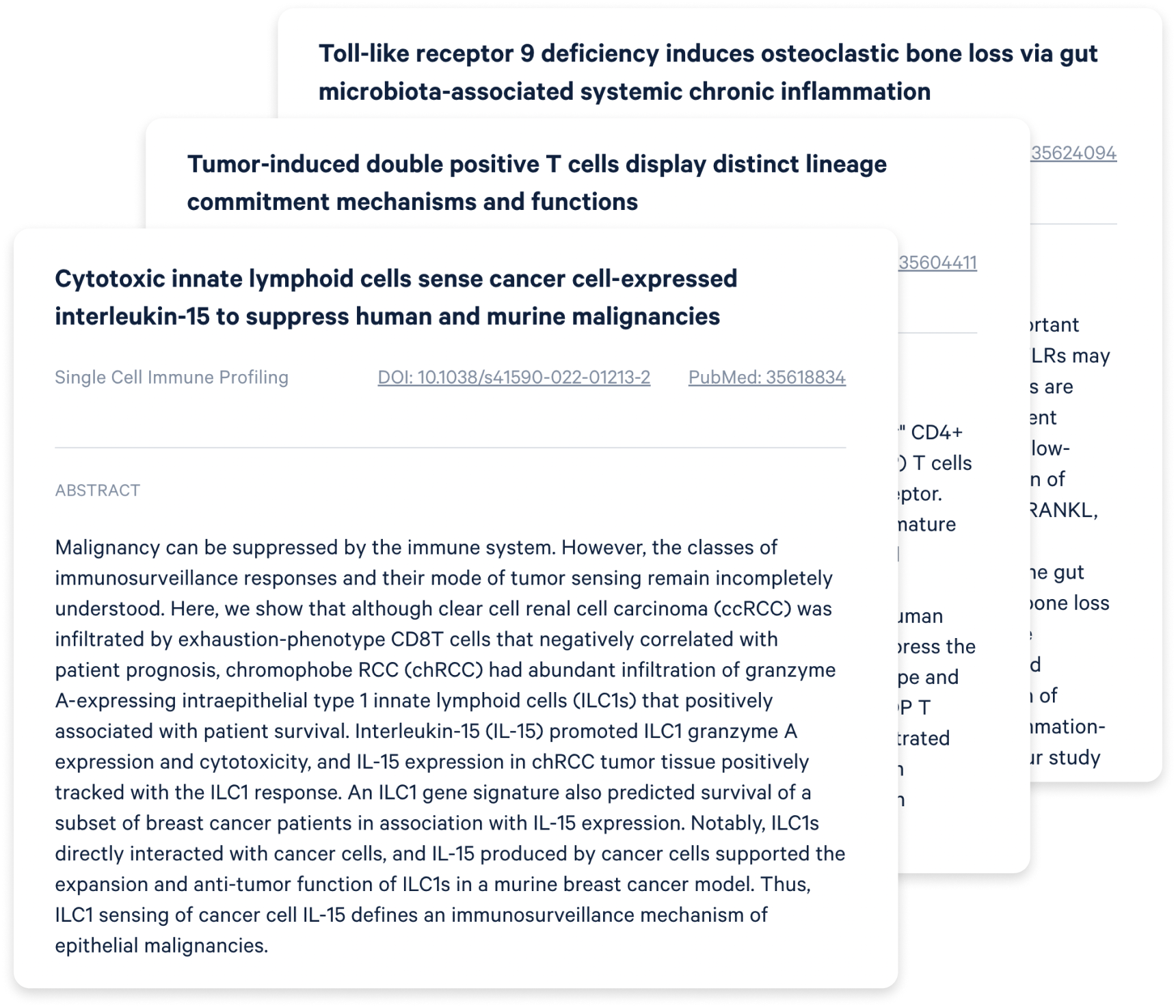 ---