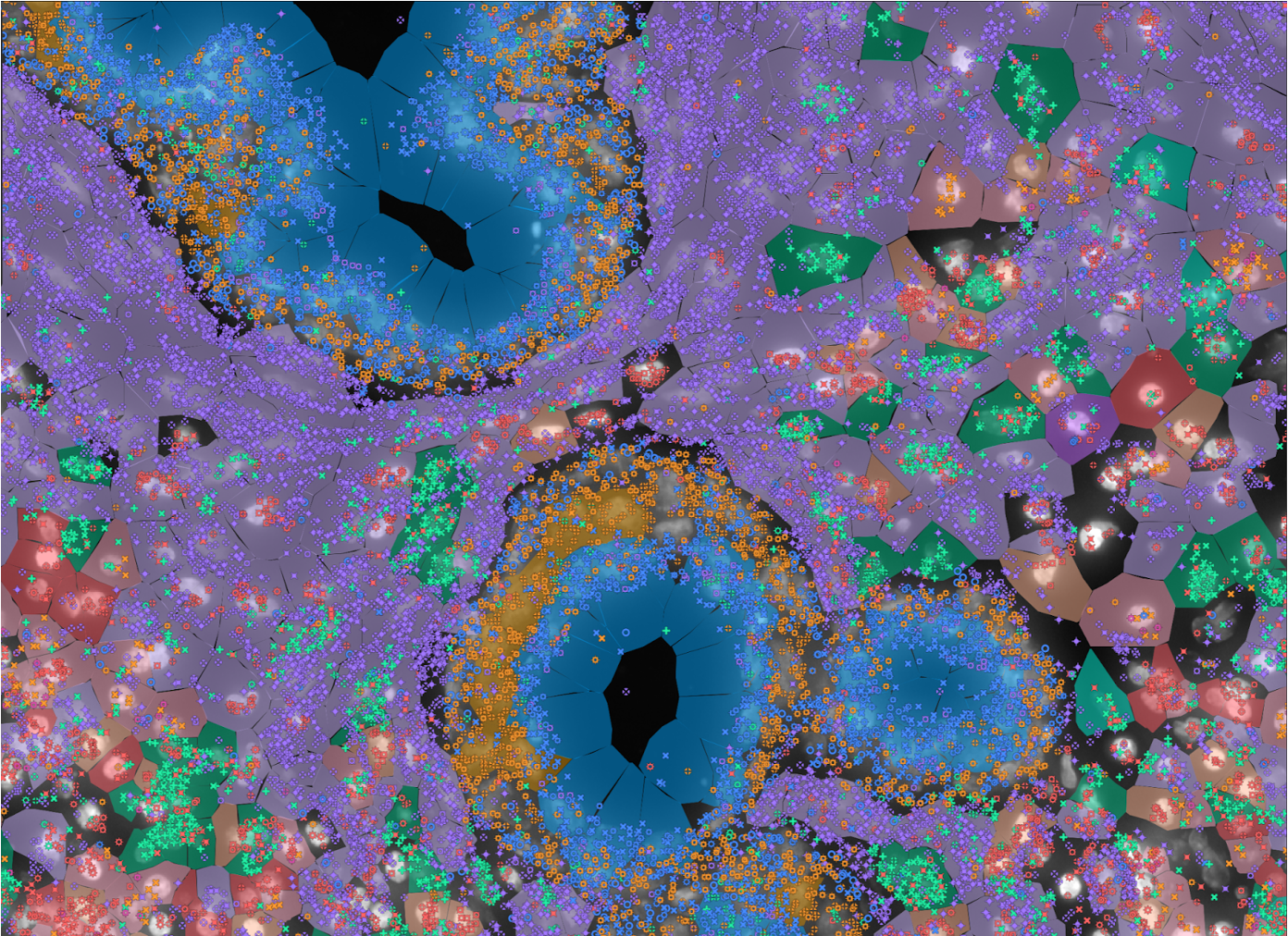 What is In Situ Gene Expression?
The Xenium In Situ enables high-throughput subcellular mapping of 100s of RNA targets, revealing new insights into cellular structure and function. The platform includes a versatile and easy-to-use instrument, sensitive and specific chemistry, and a diverse menu of customizable panels.
Datasets
Access free, publicly available data from a number of different sample types generated with Xenium In Situ solutions.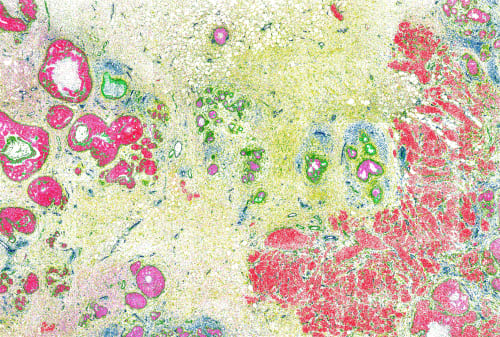 Q&A
Find answers to common technical questions, from sample prep through data analysis, about In Situ workflows.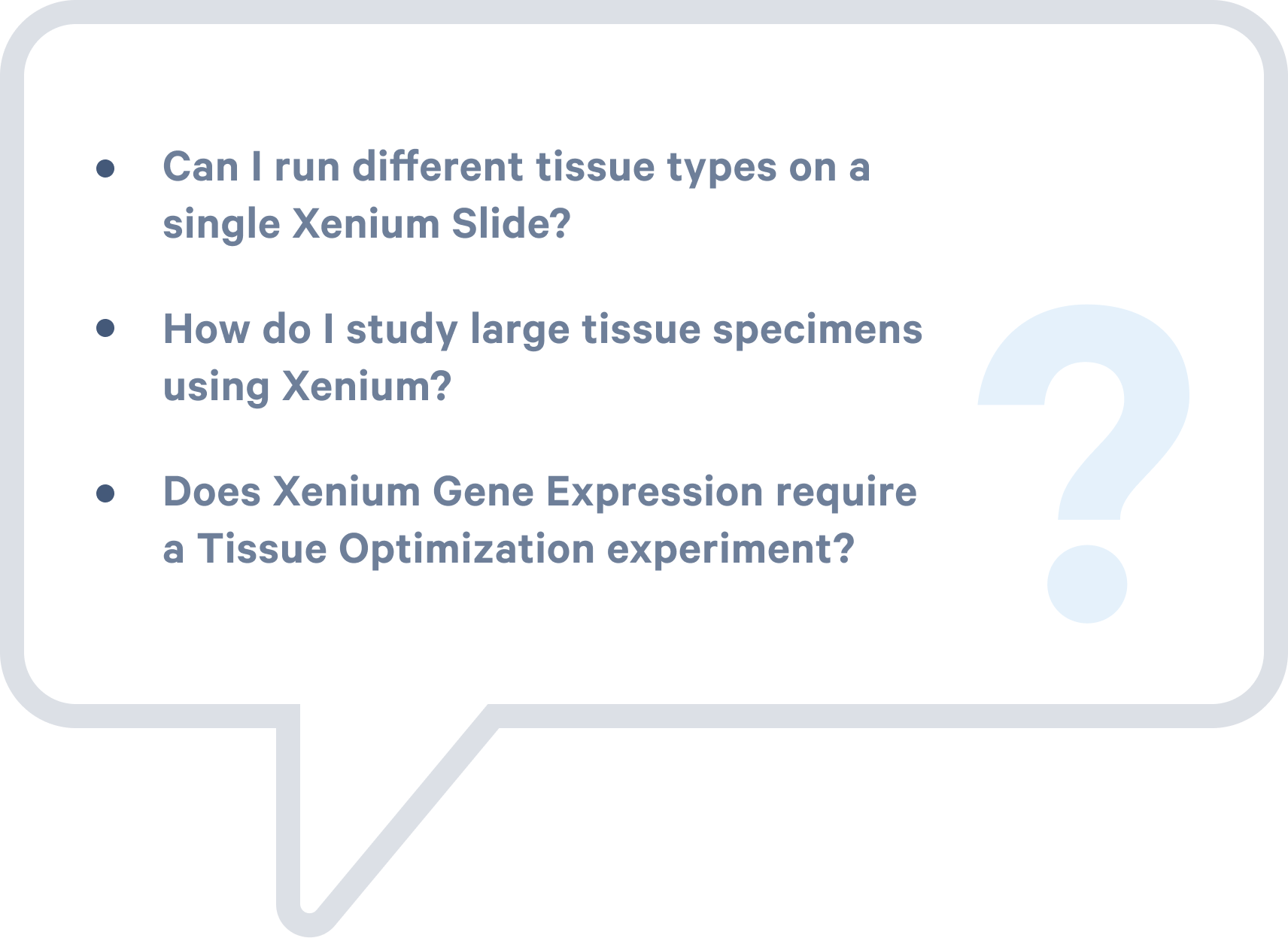 ---