Spatial Gene Expression for Fresh Frozen

What is Spatial Gene Expression for Fresh Frozen?
Visium Spatial Gene Expression measures the whole transcriptome of intact fresh frozen sections in a spatially resolved manner by mapping gene expression over a high-resolution microscope image of the H&E- or IF-stained tissue.
Datasets
Access free, publicly available data from a number of different sample types generated with Visium spatial solutions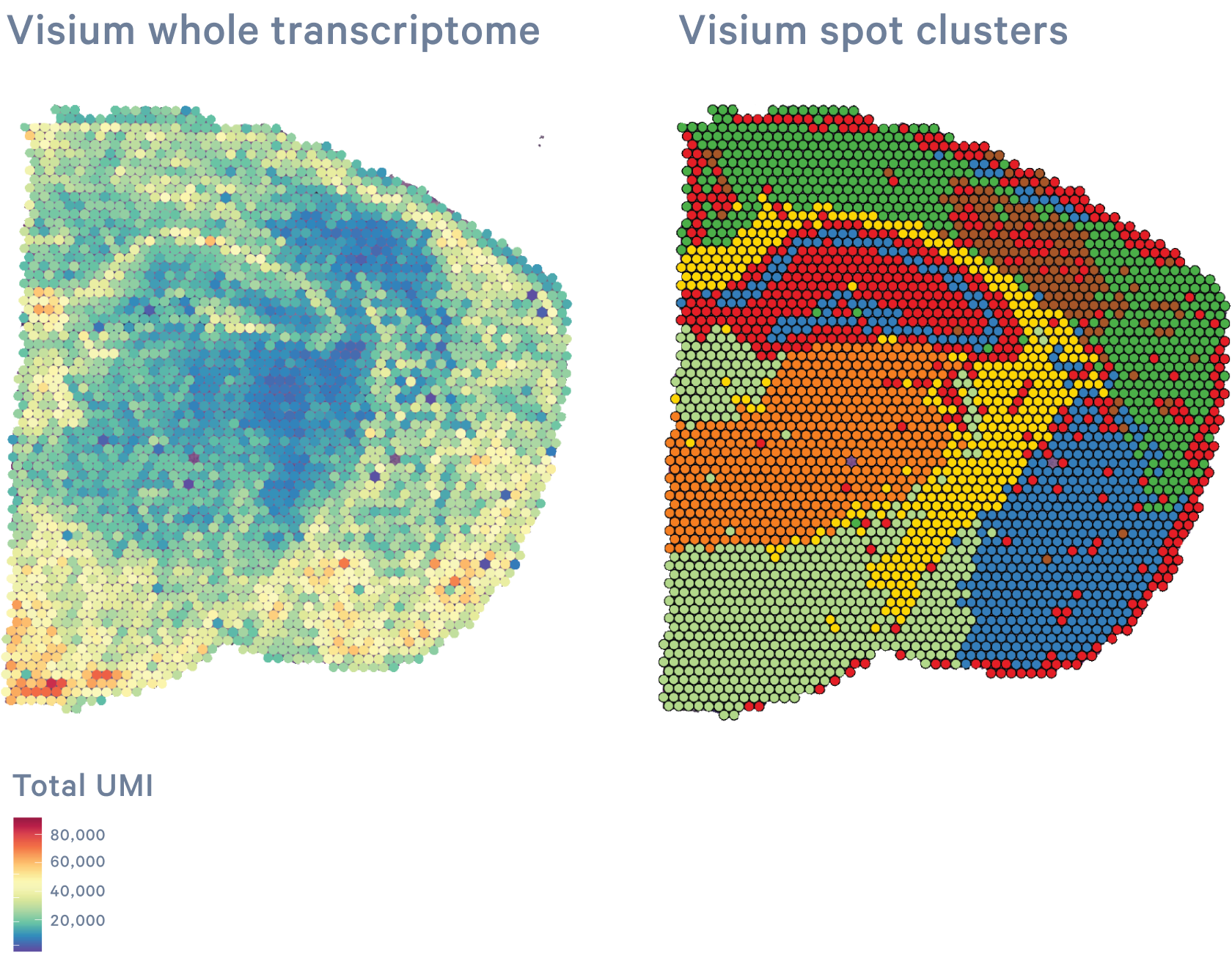 Videos
Explore how-to videos and training modules.
Q&A
Find answers to common technical questions, from sample prep through data analysis, about Visium spatial workflows.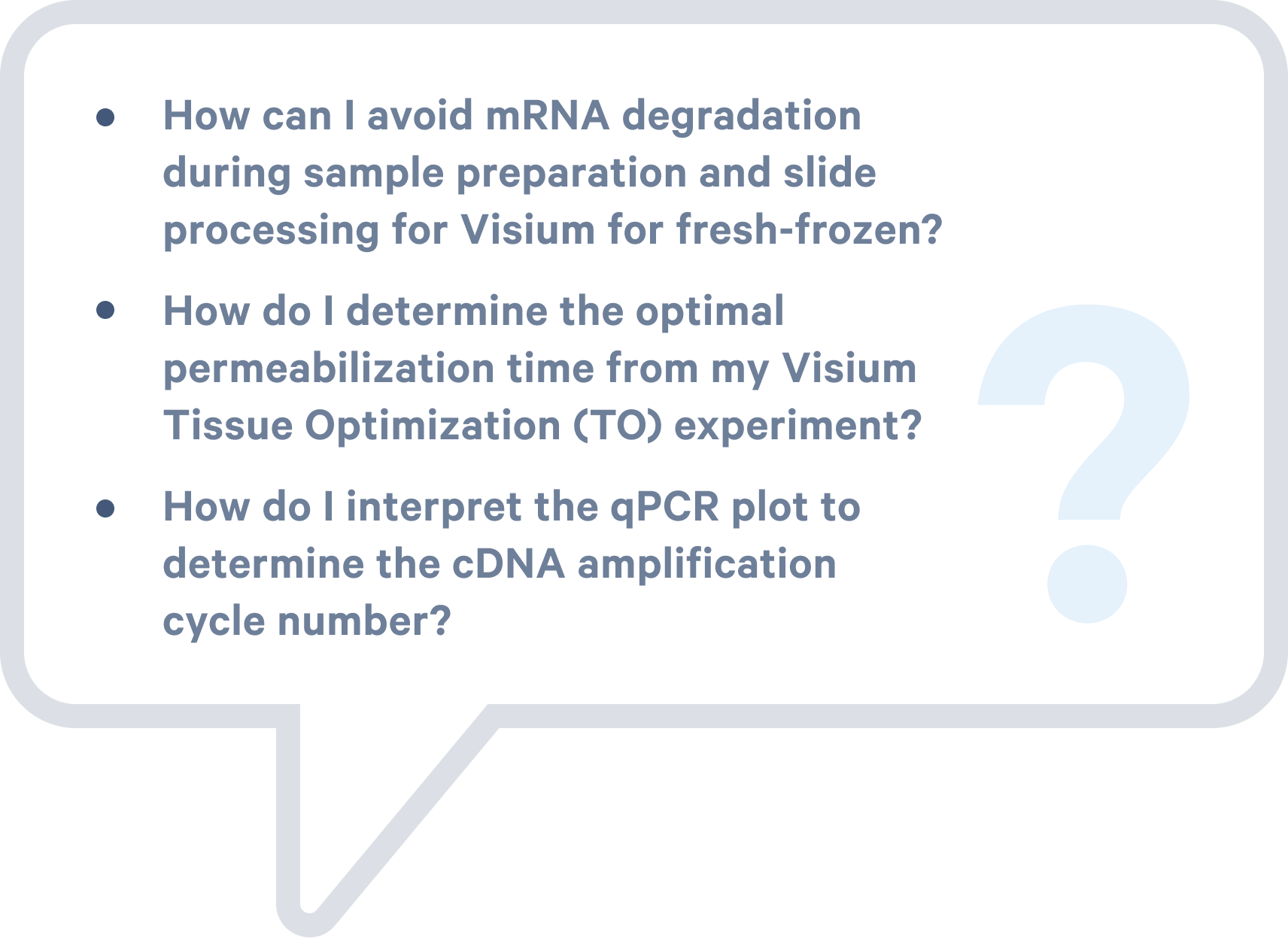 Publications
Read key peer-reviewed research publications offering greater insights into biology, enabled by 10x Genomics products and technologies.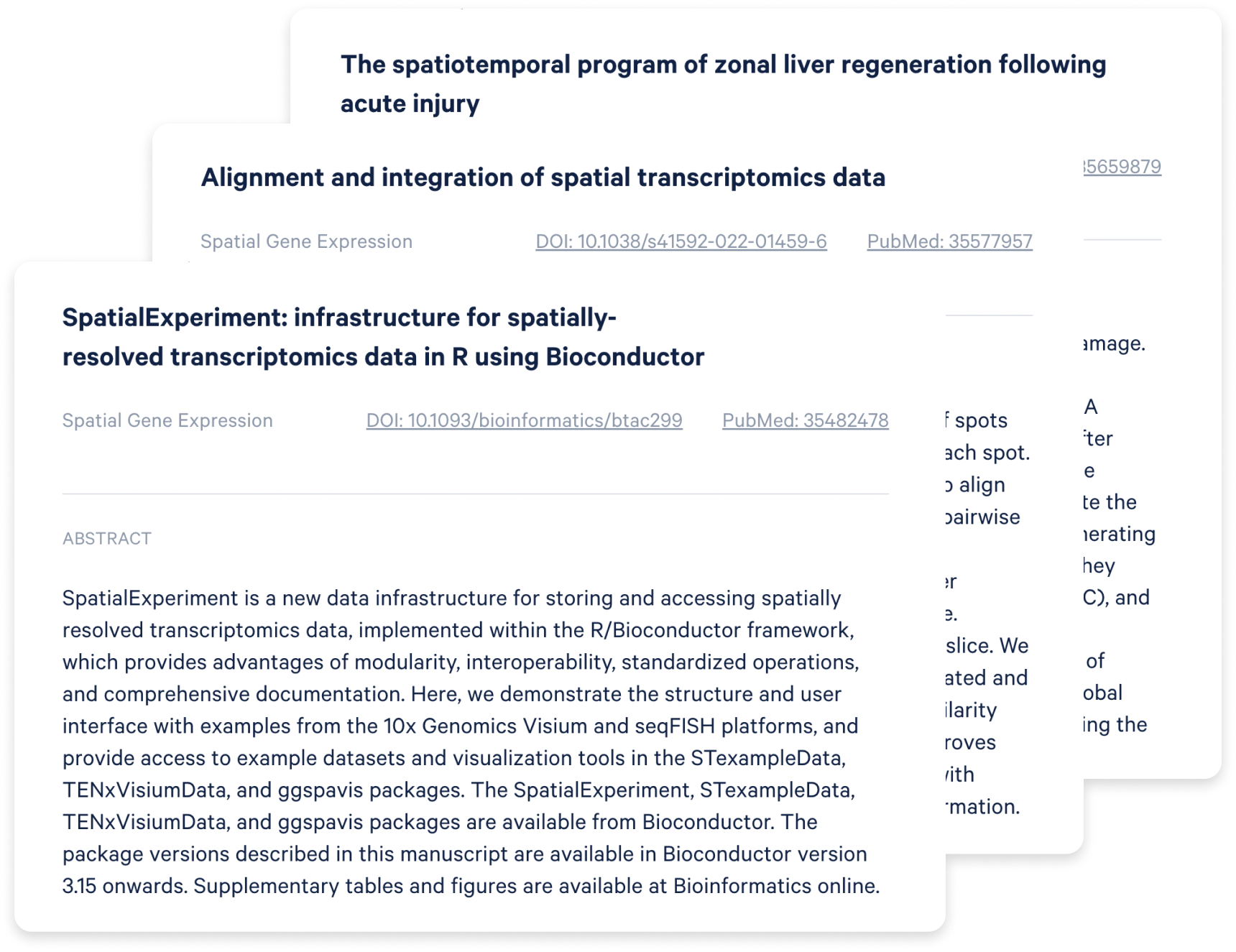 ---