Cloud Analysis allows you to transfer projects from your user account to another user account. You may initiate a project transfer from the Project Settings page, accessed via the settings icon in the top right corner of each project.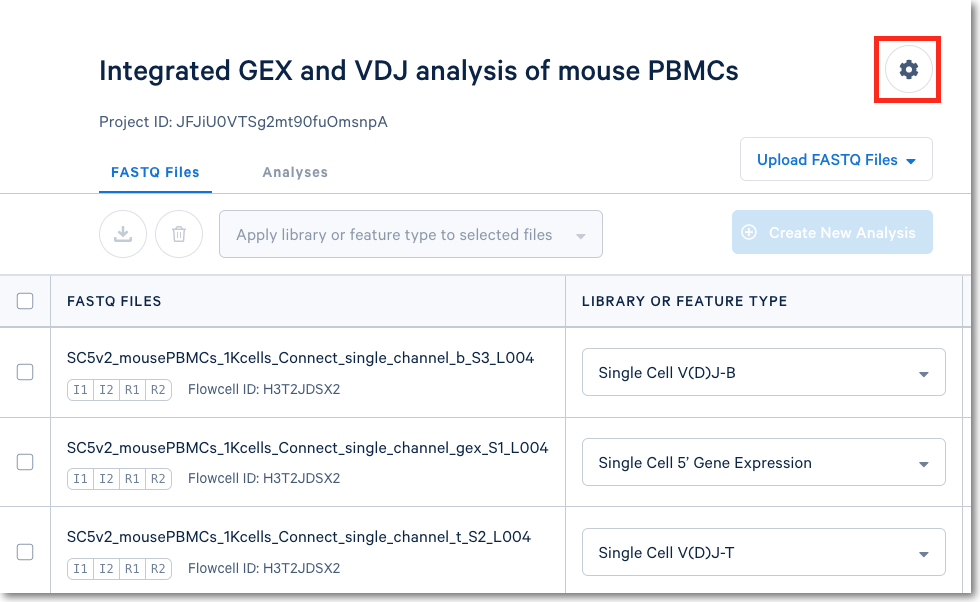 Enter the email address of your intended recipient in the project transfer field and click 'Transfer' to initiate the transfer. The recipient will then receive an email asking them whether they would like to accept the transfer.

Upon acceptance, the recipient will see the project on their 'Projects' list and will have access to all FASTQ files and analysis outputs contained within. The transfer initiator will no longer have access to this project on their account after the transfer has been completed.
Each time a project is successfully transferred to another Cloud Analysis user, the free usage limits are reset. The recipient of the project will receive 90 days of free storage for each file within the project starting from the date that the transfer completed. The recipient will also have the ability to run new analysis pipelines and download files as though this is a new project.
Each project can be transferred a maximum of three times. After three successful transfers, the project transfer functionality will be disabled for the selected project. Multiple transfers between two users will count as individual events.