Easy to use

Intuitive instrument design and user interface let you get started quickly.

High throughput

Fast run times and simple workflow maximize the number of samples you can run.

Get results faster

Data is processed simultaneously with the assay, allowing direct exploration upon run completion.
Welcome to a new era of spatial biology
The Xenium Analyzer combined with our curated or standalone custom panels, powerful visualization software, and easy-to-follow workflow creates a powerful in situ profiling platform that enables you to assess the relationship between cellular structure and function like never before.

Shorten your path to discovery

Run two slides (10.5 x 22.5 mm analyzable area on each slide) in as little as two days. The simple workflow and instrument design let you go from sample to insights faster.

Simplify your in situ studies

Streamline spatial biology experiments with fully automated fluorescent probe hybridization, image capture, decoding, and data processing.

Designed with the future in mind

Expect the 10x innovation engine to bring additional analysis capabilities, increased plexy, and more analytes.
The end-to-end Xenium platform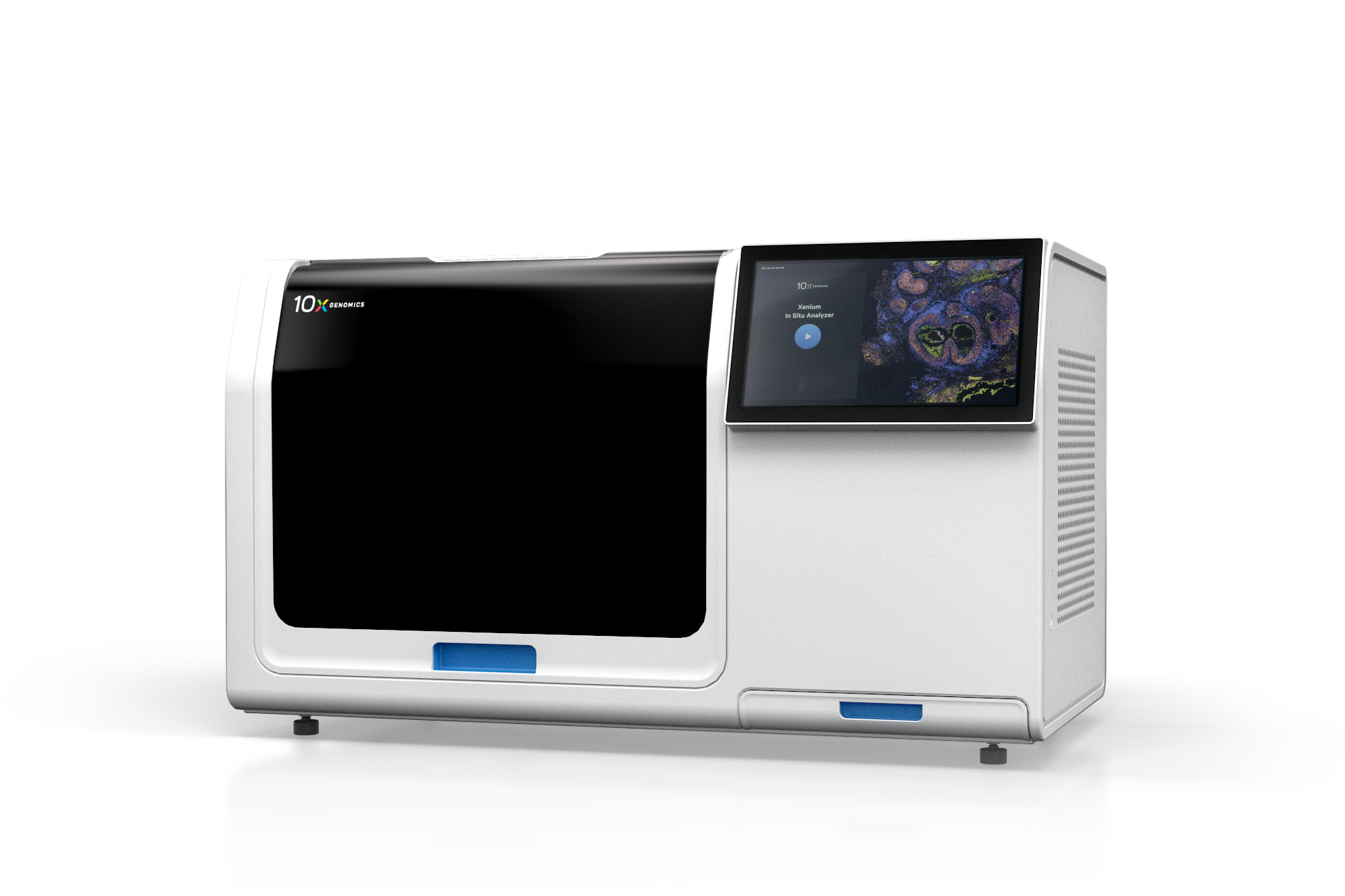 Xenium Analyzer
Simple design and interface plus fast run times and on-instrument analysis combine for world-class in situ profiling.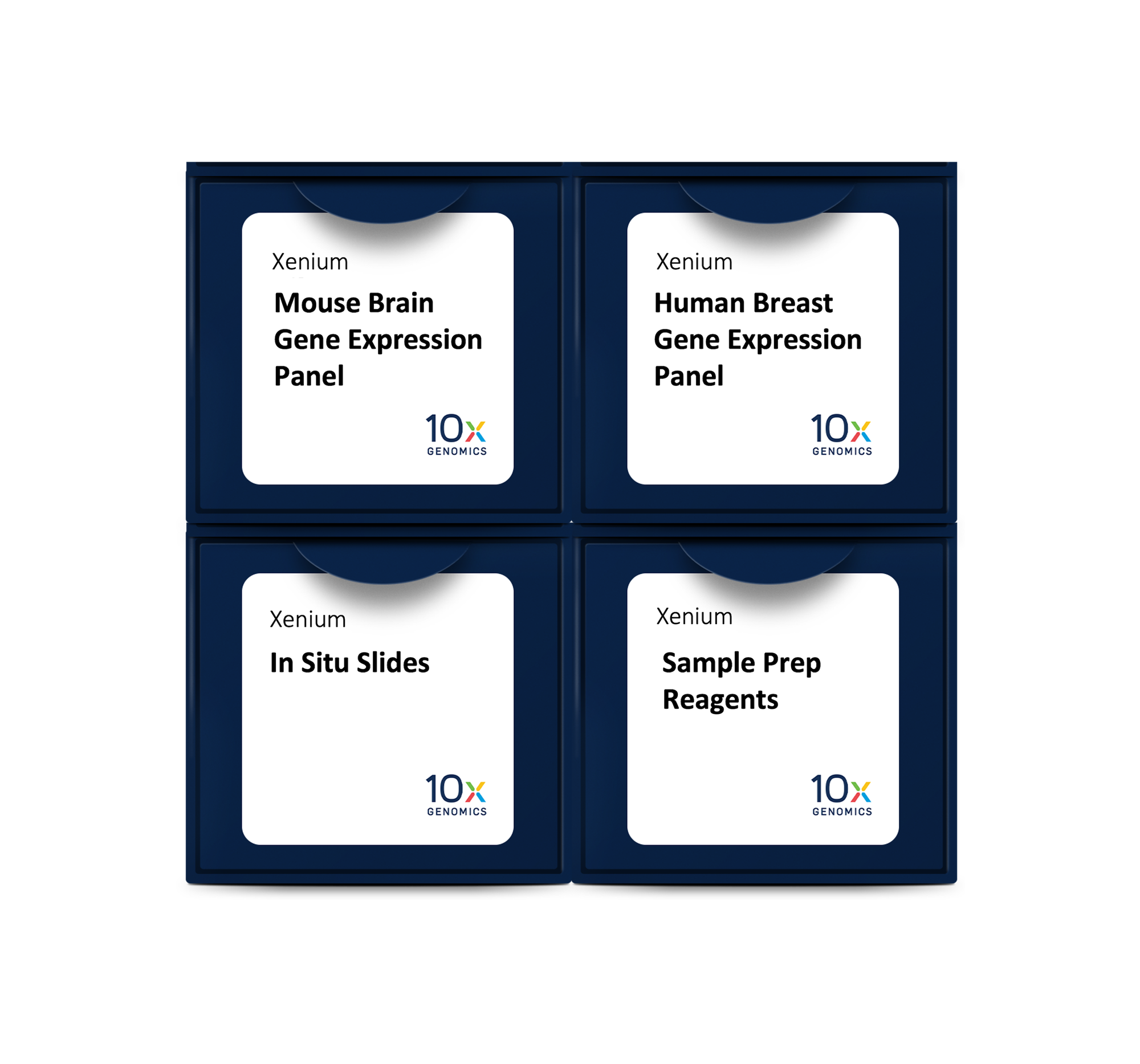 Xenium In Situ reagents
Choose from a diverse menu of curated panels, customizable to fit your research needs, or create a standalone custom panel.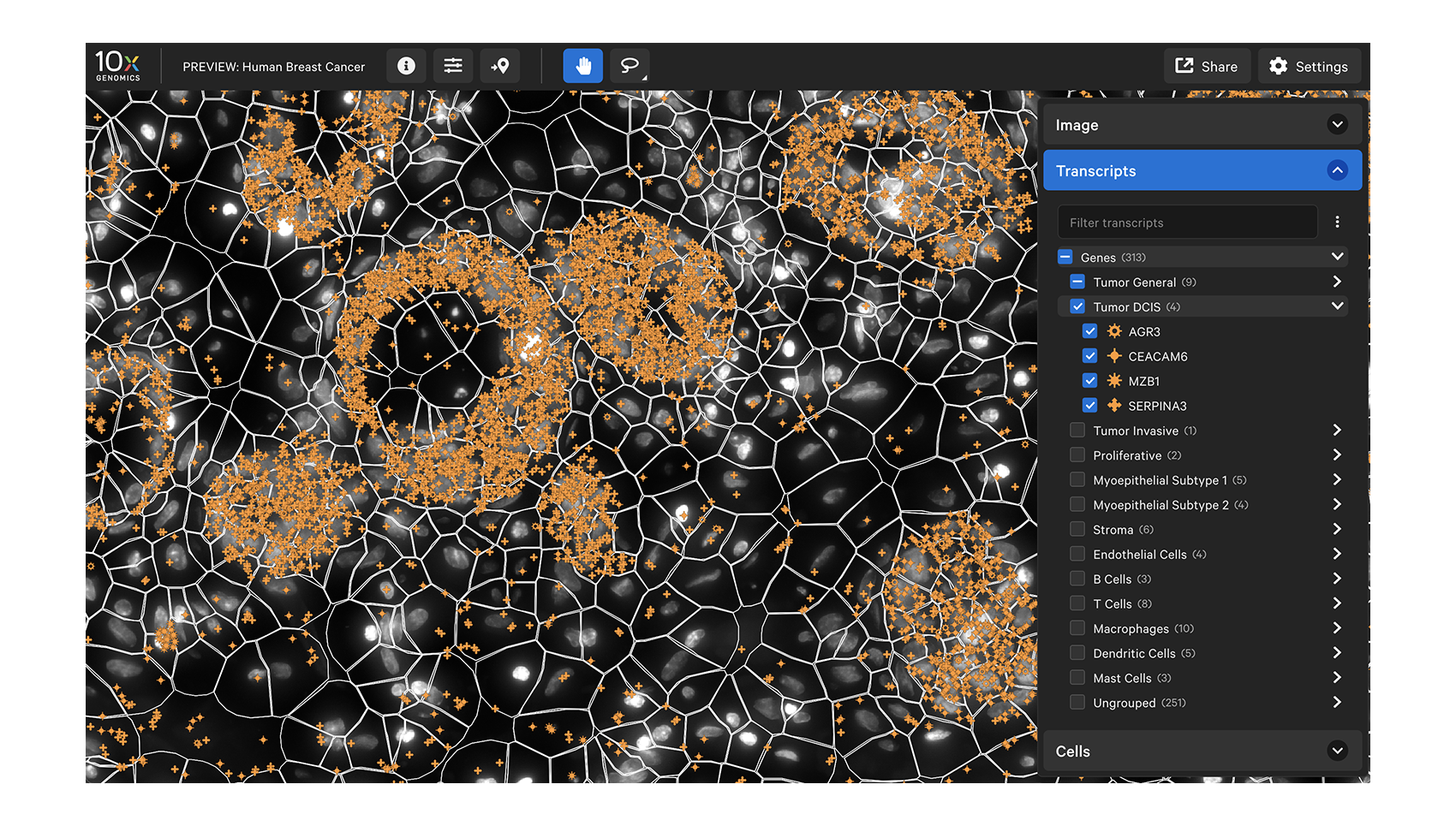 Data visualization
Xenium Explorer provides off-instrument interactive visualization, simplified data QC, and exploration of subcellular readouts.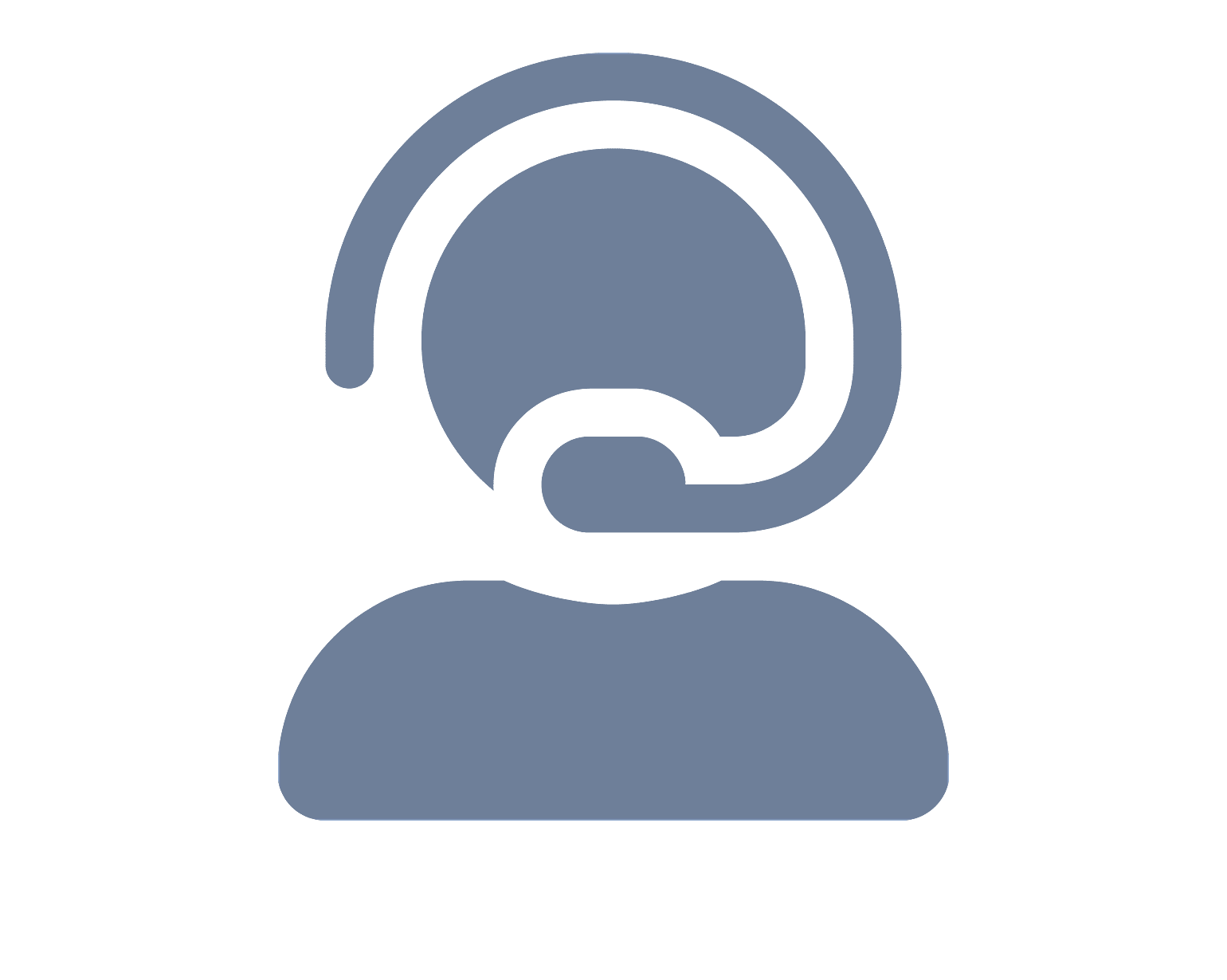 Dedicated team of spatial experts
Get the help you need from our expert support team, reachable by phone or email.
Frequently asked questions
Two Xenium slides can be analyzed in each Xenium Analyzer run. Each Xenium slide has a 10.5 x 22.5 mm imageable area on which tissue sections can be placed, allowing multiple tissue pieces to be included on each slide.
Each Xenium run can accommodate up to two Xenium slides, and up to three runs can be started in a week. Therefore, the current assay can complete up to six Xenium slides in a single week.
Xenium images are processed in real time on-instrument. For further exploration, data can be transferred off the instrument and visualized with the free Xenium Explorer desktop software. Furthermore, Xenium data is in an open file format, making it compatible with a wide variety of open source software tools.
Start your Xenium journey