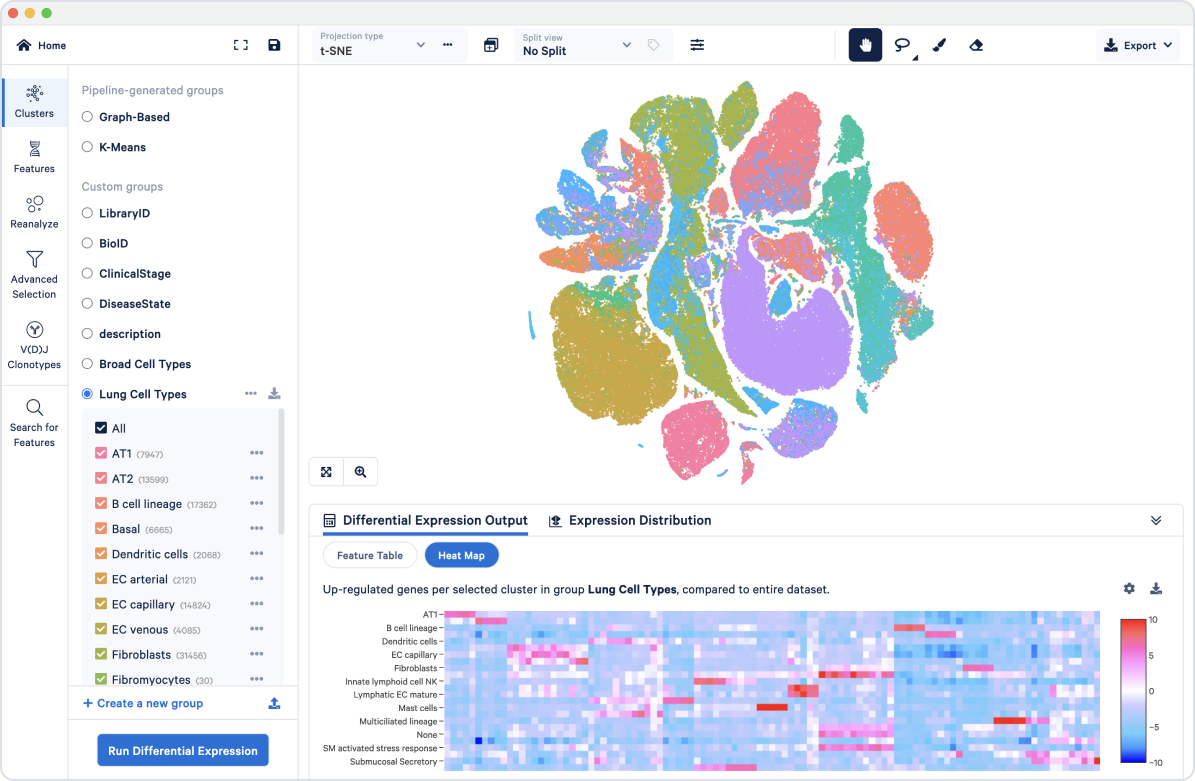 What is Loupe Browser?
Loupe Browser is a powerful visualization software that provides intuitive analysis functionality you need to explore your 10x Genomics data. You can also analyze your Seurat processed data in Loupe by converting your Seurat objects into Loupe Browser files using the LoupeR package.
Introduction
Learn about Loupe Browser and get oriented with the Loupe Browser interface and features.
Assay Analysis
Learn about product specific analysis capabilities to quickly gain insights into the underlying biology.
---