Single Cell Gene Expression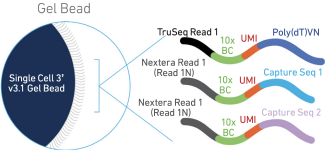 What is Single Cell Gene Expression?
Chromium Single Cell Gene Expression provides single cell transcriptome 3' gene expression alongside the detection of surface protein expression or CRISPR edits in tens of thousands of cells. Scale experiments up or down with low-throughput and high-throughput solutions.
Datasets
Access free, publicly available data from a number of different sample types generated with Chromium single cell solutions.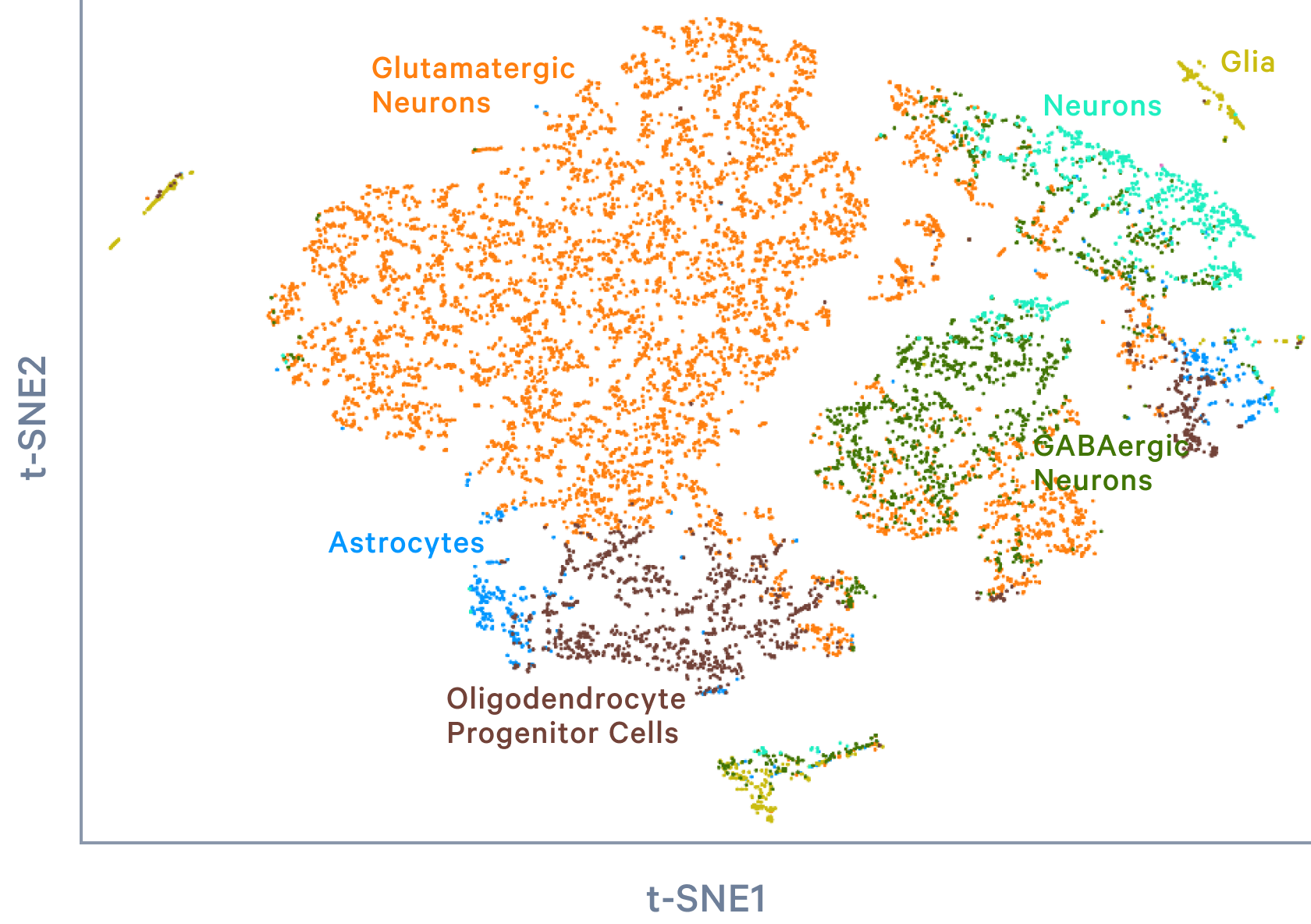 Q&A
Find answers to common technical questions, from sample prep through data analysis, about Chromium single cell workflows.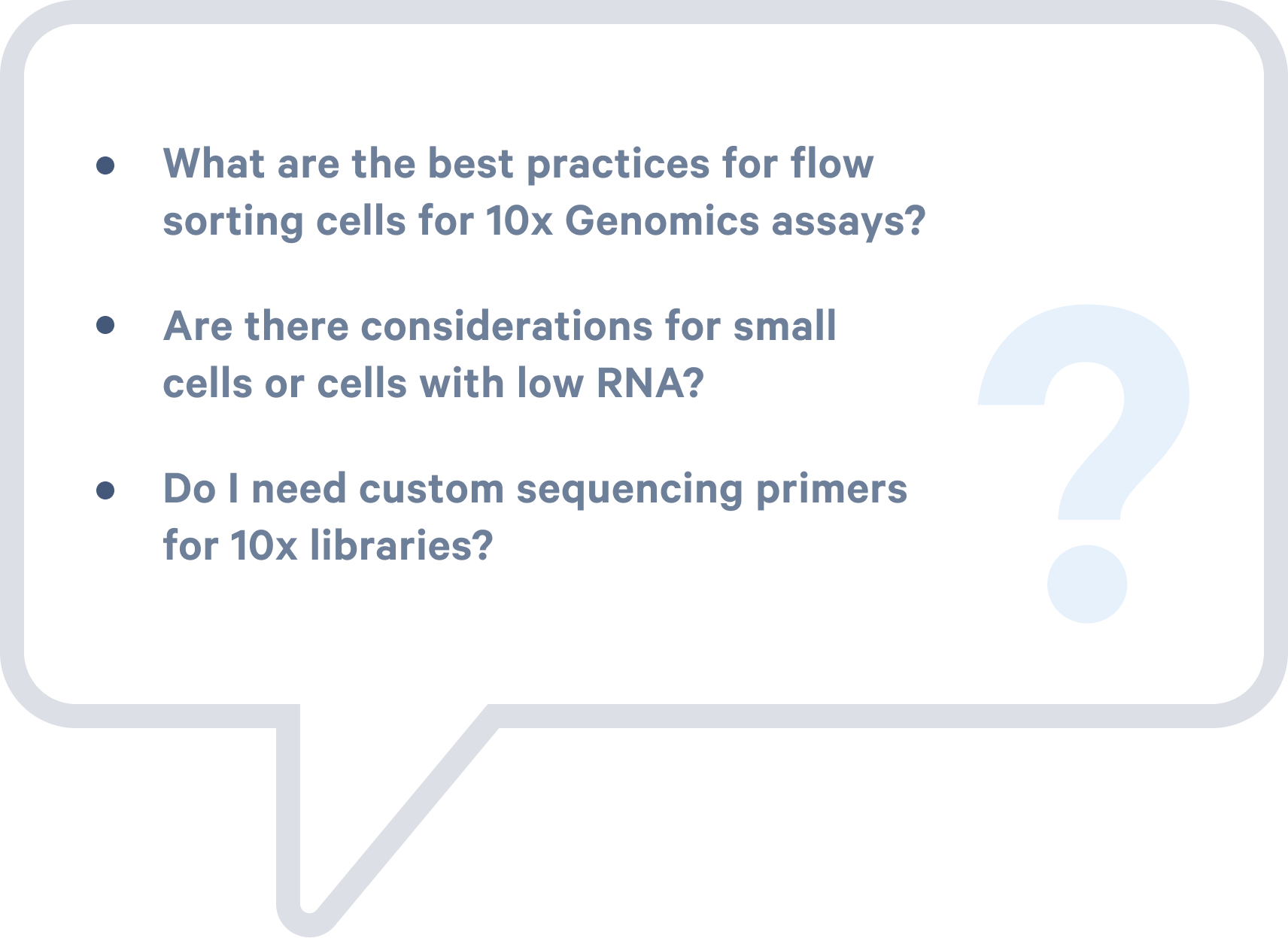 Publications
Read key peer-reviewed research publications offering greater insights into biology, enabled by 10x Genomics products and technologies.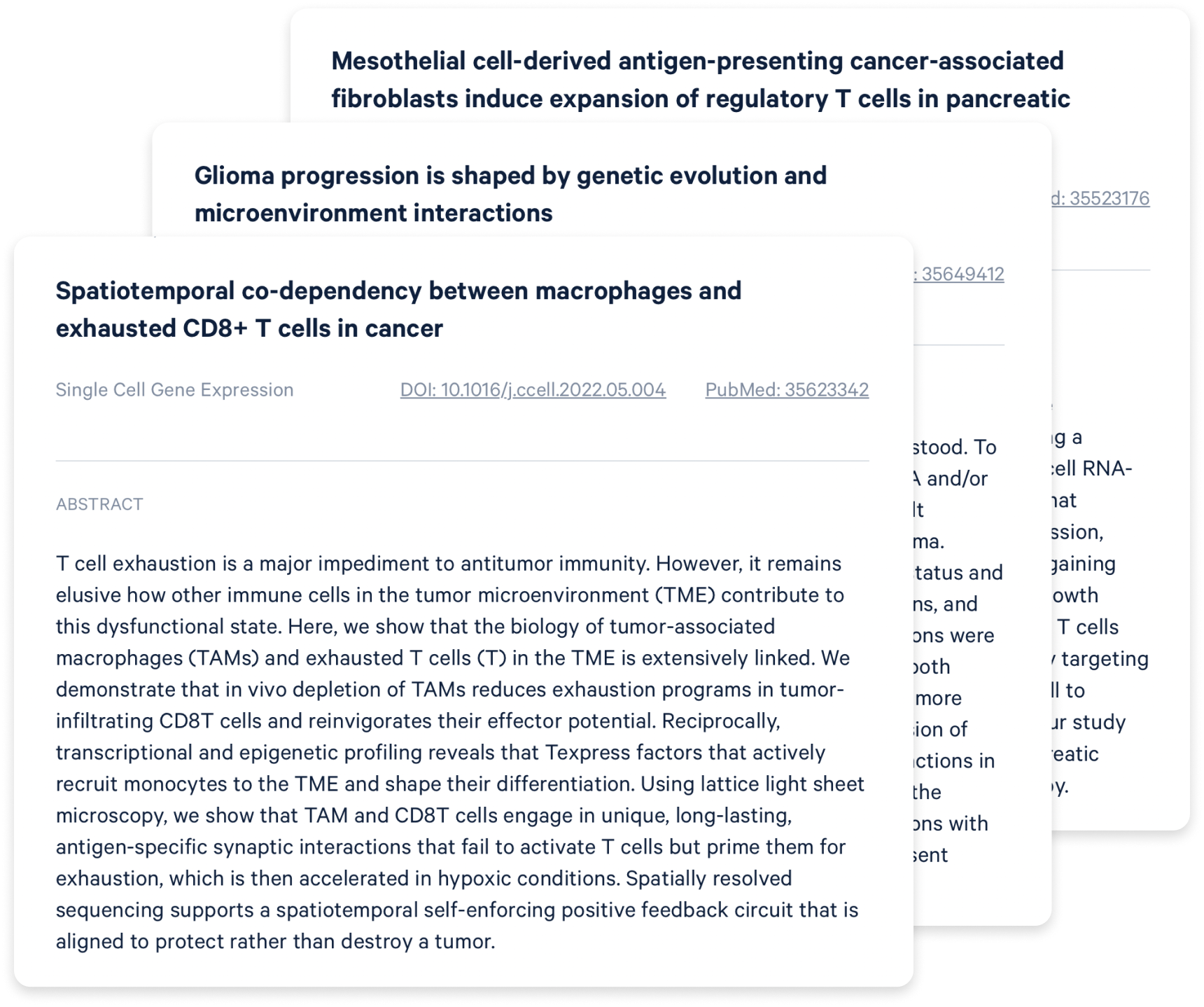 ---