"What limits our progress in biological, biomedical sciences? It's the technologies. Science takes a big leap forward every time there's a new technology."
-George Church
In situ profiling—just the right scale, in the right place
With most current spatial technologies, researchers can detect many targets at multicellular resolution, or focus on a very small number of known targets at higher resolution. In situ technology helps close this gap, offering subcellular resolution on key targets and helping generate a more comprehensive understanding of healthy biological processes and disease. Advances in in situ technologies have exponentially increased how many RNAs can be simultaneously studied within a tissue while retaining high cellular resolution. In situ profiling can create a full map of healthy and diseased tissue at subcellular resolution, and identify cell and biomarker diversity to help more accurately predict therapeutic outcomes. In situ is bounding forward the exploration of biology and disease.
Subcellular spatial mapping
Xenium - Part of the 10x Genomics spectrum of innovation
Xenium In Situ is a complete platform, including a versatile instrument, consumables, panels, and software, with the full support of 10x Genomics expertise, from tissue prep to data analysis. To define targets for a Xenium In Situ study, researchers can leverage 10x Genomics' powerful Chromium and Visium platforms, allowing for the identification and visualization of cell type markers, cell composition, or regional gene expression. Researchers can then use Xenium to dive deeper and create gene expression maps at cellular and subcellular resolution, identifying gene expression patterns in the original tissue.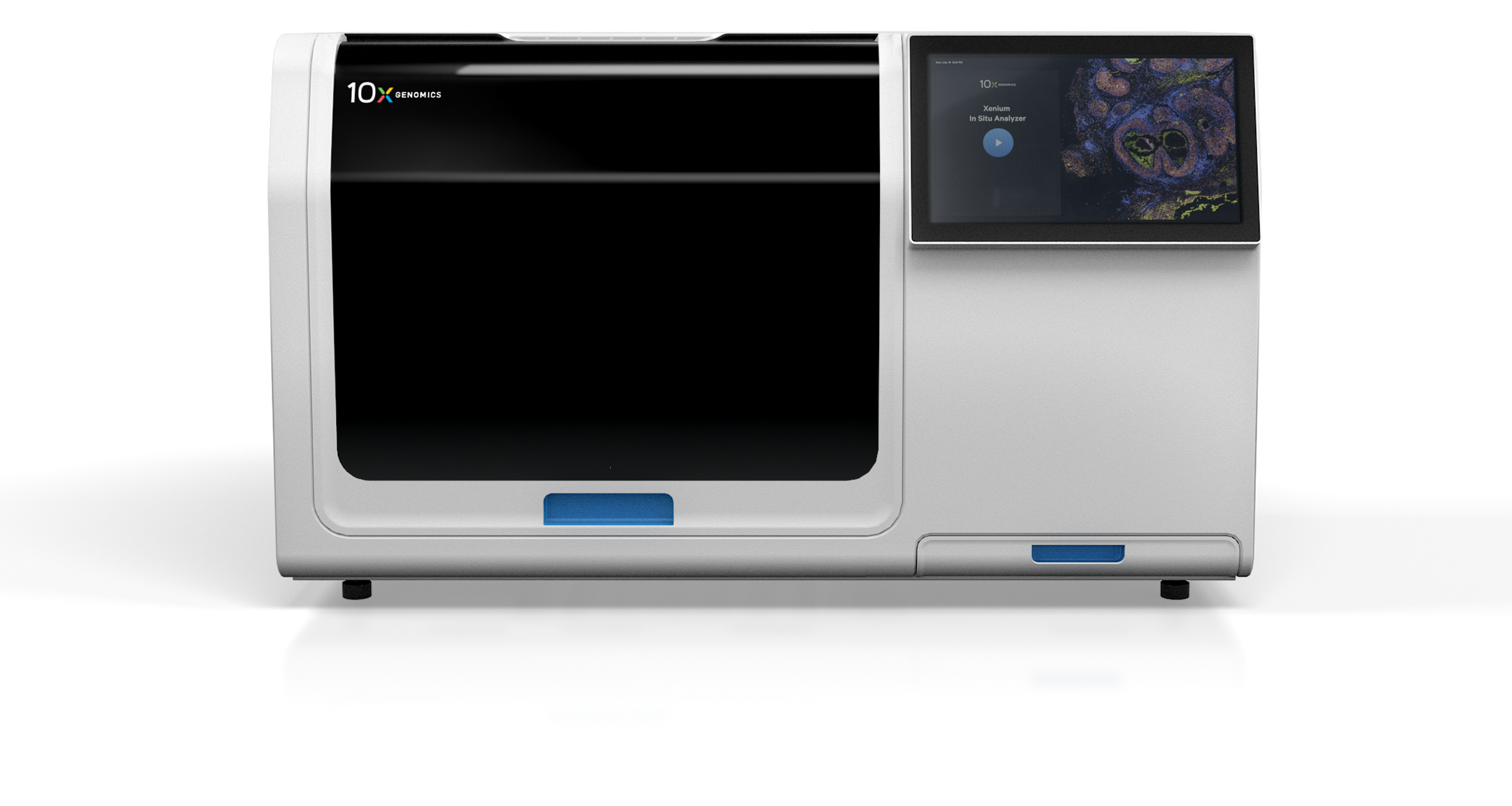 Single molecule RNA and protein analysis

Compatible with FFPE and fresh frozen tissues

Subcellular resolution

High throughput

Pre-designed and custom panels

Suite of analysis tools
Build spatial transcriptome maps with Xenium In Situ
The Xenium workflow starts with sectioning tissues onto a microscope slide. The sections are then treated to access the RNA for labeling with circularizable DNA probes. Ligation of the probes then generates a circular DNA probe which is enzymatically amplified and bound with fluorescent oligos, creating bright, easy to image signal that has a high signal-to-noise ratio. The slide is then placed in the Xenium In Situ Analyzer where the sample then undergoes successive rounds of fluorescent probe hybridization, imaging, and removal. An optical signature specific to each gene is generated, enabling identification of the target gene. Finally, a spatial map of the transcripts is built across the entire tissue section.
Fully automated, high-throughput system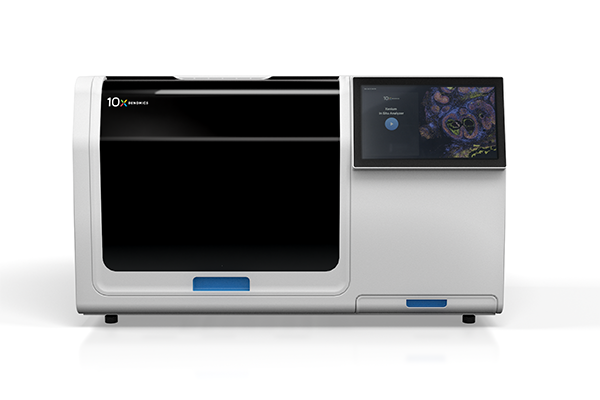 Xenium In Situ Analyzer
Fully automated, high-throughput instrument with parallel data processing.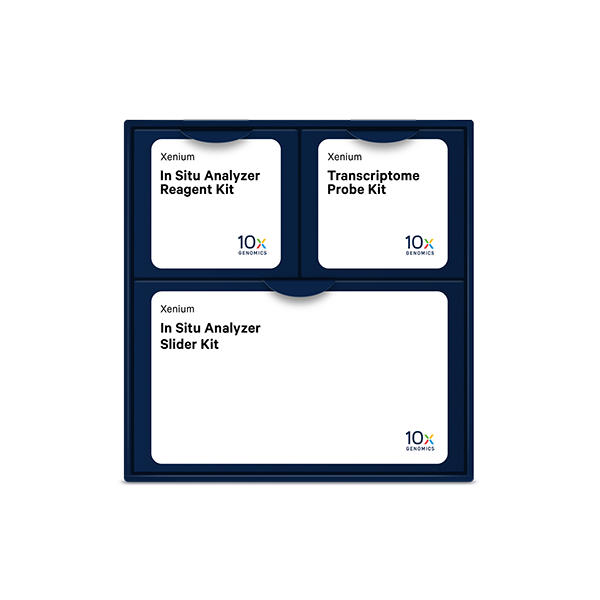 Xenium In Situ reagents and panels
Curated panels with the ability to add custom targets makes it easier and faster for you to get started.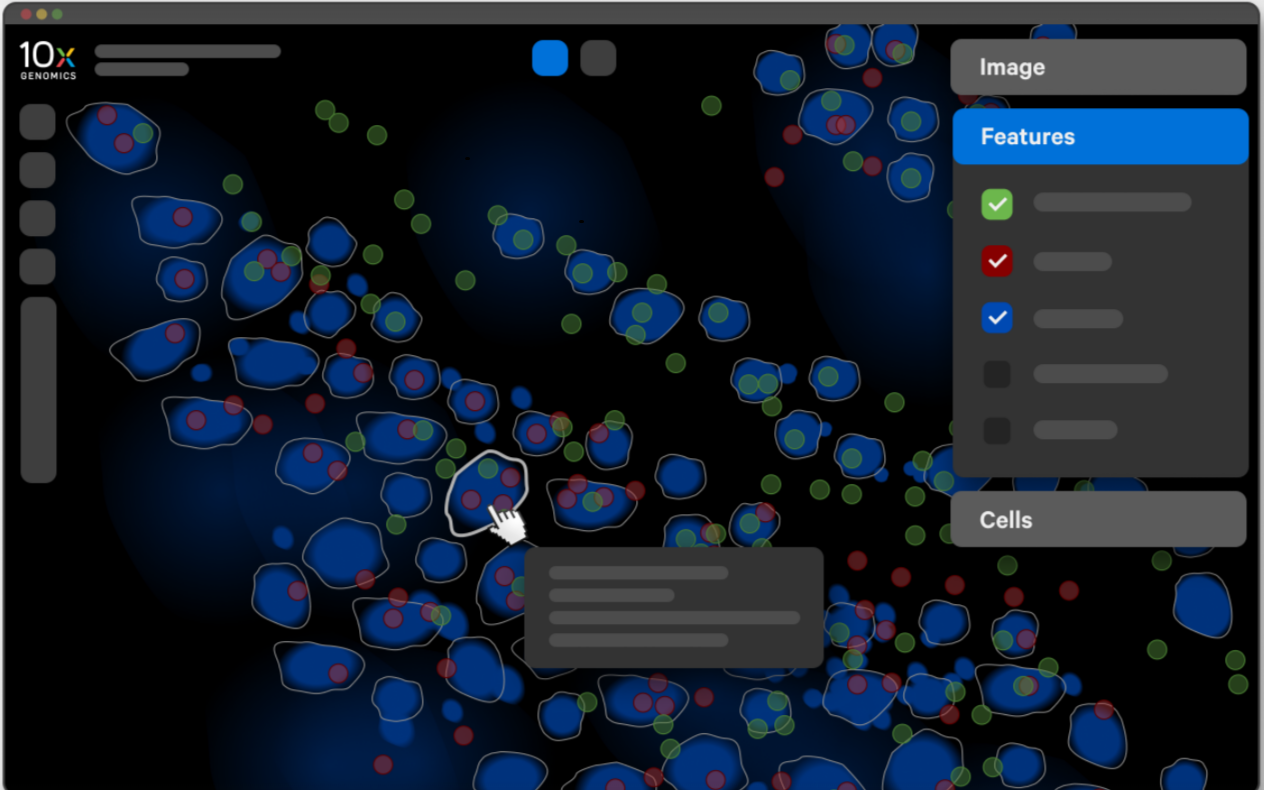 Xenium Software Solutions
Interpretation ready data for visualization and further analysis with 10x Genomics or customer-provided software tools.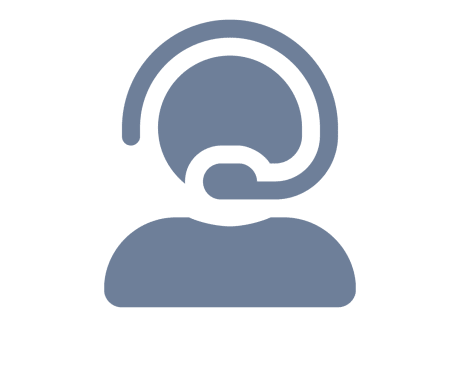 Dedicated team of spatial experts
A team of spatial experts to help you every step of the way, from understanding if spatial analysis is right for you to project completion.
Applications
Reveal cell relationships from development to health to disease
See how researchers are applying in situ analysis to map cellular relationships and dive deeper into insights from single cell and spatial transcriptomic data
Initial commercial availability expected late 2022.
Ask a question or sign up for updates.