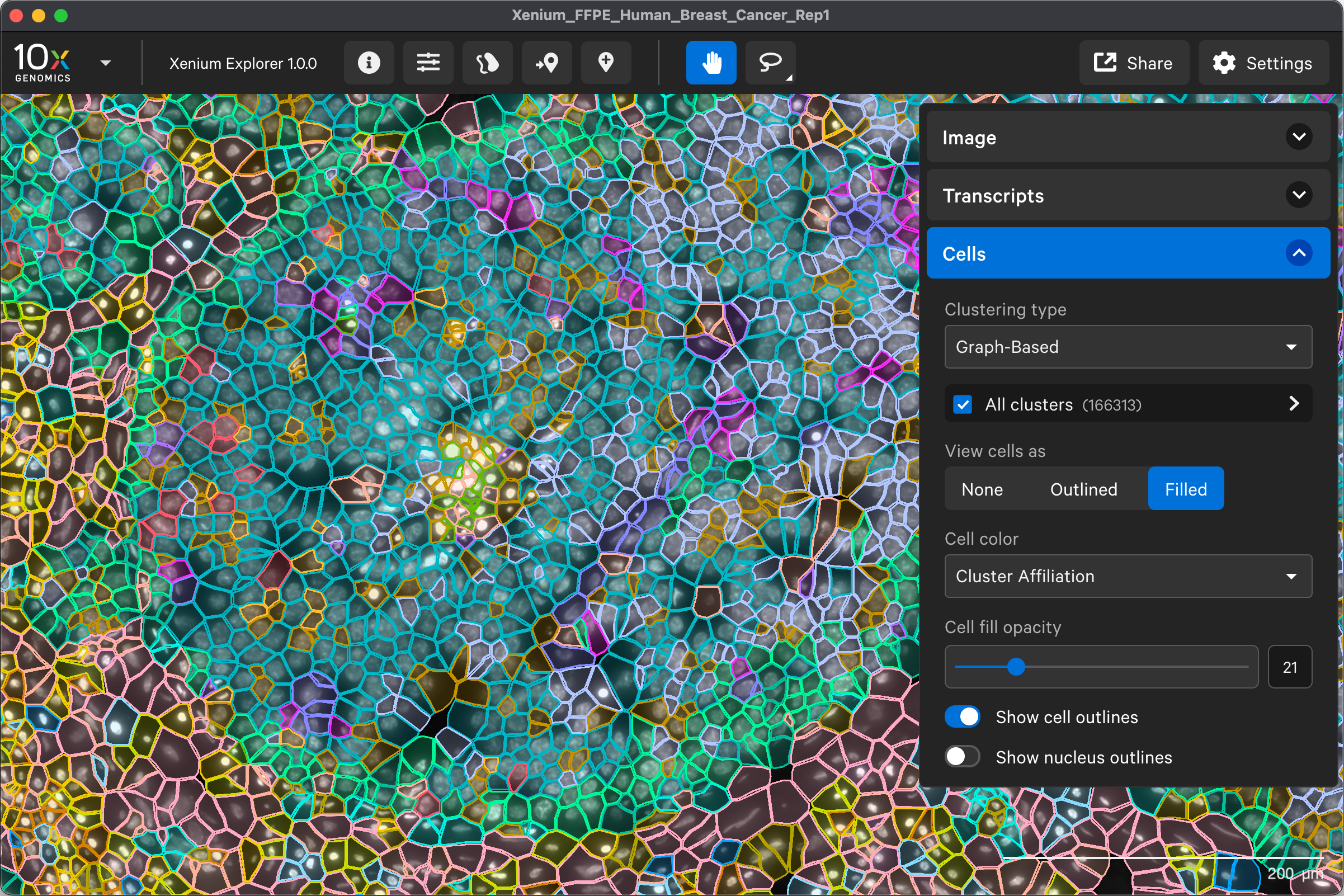 What is Xenium Explorer?
Explore Xenium In Situ data, from tissue macrostructures to subcellular resolution, with our interactive visualization tool. Pinpoint the locations of specific transcripts, check cell segmentation, and inform downstream analysis.
Q&A
More Q&As for Xenium Explorer are coming soon.
Datasets
Access free, publicly available data from a number of different sample types generated with Xenium In Situ Gene Expression solutions.
Analysis Guides
A collection of introductions, tutorials, and blogs for data analysis beyond software.
---